Last updated on November 2, 2023
Today, text messaging is the most effective way for recruiters to follow up on leads. People like getting text messages for short and important communication over phone calls or emails, making text message recruiting a fast-growing trend.
Thanks to our newest recruiting solution that leverages the power of text message automation and social media, it's now easier for talent acquisition teams to convert more applicants to hires.
Why use text message recruiting?
The secret to the huge success of text message recruiting is that you can engage your prospects in real time.
You can create excitement in your role through a compelling job ad, strong social media presence, and positive employer brand image, but potential candidates can slip through the cracks if you don't connect with them when you should stay on top of mind. This applies both to passive candidates you have in your pipeline, and active candidates who haven't gone through the entire hiring process yet.
Nurturing candidates through texting is on the crest of the wave. For prospects, it's a convenient way to get in touch with recruiters or hiring companies right when they want to. And you can schedule interviews with candidates directly and quickly.
By texting, you can also significantly increase your applicant-to-interview ratio. If your prospects get to the application stage in the candidate journey, it means you've earned their trust with a positive candidate experience. However, you haven't won the game yet. At this point, a million things can happen that prevent your applicant from attending the interview. Some of the most common causes include:
They forget the appointment

Something comes up and they can't attend the interview

Another employer offers them a job they like better
But if you get in touch with prospects in this critical phase, it will suggest to them that you care, so you can keep or even increase their interest in your role. And here comes the challenge:
A vast majority of candidates ignore phone calls or emails from recipients they don't know.
So what is a reliable way to reach them?
Text messaging fills the gap because this is a preferable way of communication for people and it allows you to connect with them faster than any other hiring tool after they apply for your role.
Let's talk statistics.
| | |
| --- | --- |
| Only 13% of prospects will answer unknown calls. | 45% of prospects reply to text messages. |
| Only 20% of people open emails from recipients they don't know. | 90% of text messages are opened. |
The difference is remarkable, right?
5 benefits of recruiting with SMS
Better response rates:

through text, you can create a personal connection with applicants. Sending an sms facilitates a more confidential type of relationship with prospects because it's considered more intimate and less invasive than a call.

An outstanding applicant experience

: you can make your applicant experience customized with a personalized touch of your employer branding. Also, your candidates will find it convenient that it's mobile-friendly.

It's more scalable:

the ability that you can act quickly allows you to beat your competition.

You can cut costs with text recruiting:

with improved time efficiency and applicant-to-hire ratio, you can enjoy a higher ROI.

You can accelerate the hiring process:

reduced churning and the ability to promote a role for masses via bulk messages that get responses and make sure you hire the people you need faster. 
How Boostpoint's new solution can double your applicant-to-interview ratio
Companies who strive to maximize their efficiency in hiring best talent turn to text message automation solutions. And now Boostpoint®'s product innovates by combining text messaging with social media, making talent acquisition teams even more successful:
Connect Facebook Ads with text message automation
Boostpoint® helps you get your positions in front of the dream prospects through hyper-targeted audiences.
As 98% of Facebook users access the app with a mobile device, providing candidates with a mobile-friendly applicant experience is paramount. Boostpoint's quick application experience enables job seekers to apply for positions without ever leaving Facebook or Instagram.
How does it work?

Prospects see your newly published Boostpoint® ad on their feeds and quickly fill out an in-app application form. As soon as they submit, they receive an automated follow-up to schedule their interview.
Immediately follow-up with candidates
Connect with candidates instantly with our automated text message follow-up tool and convert more applicants into interviews and interviews into hires. You can also create workflows for re-engaging candidates who have inquired about positions in the past.
The result?
The applicants-to-hire ratio is doubled.
How does it work?

Create quick-to-read text message workflows that are to the point and speak to your target audience.
Robust Applicant Reporting
Organize, keep track of and message your Boostpoint® candidates in one place.
Our software was designed with applicant reporting in mind. You can track applicant-to-hire rates, ad performance, and insights into your results on one platform.
How does it work?

Set the timeframe you want to report on and find out how many leads your Facebook and Instagram job ads have generated. This will not only help you get an accurate picture of your hiring campaigns in seconds, but you can also understand candidate behavior better.
---
Let Boostpoint® convert more applicants to hires through automated text messaging.

 

Book a demo now!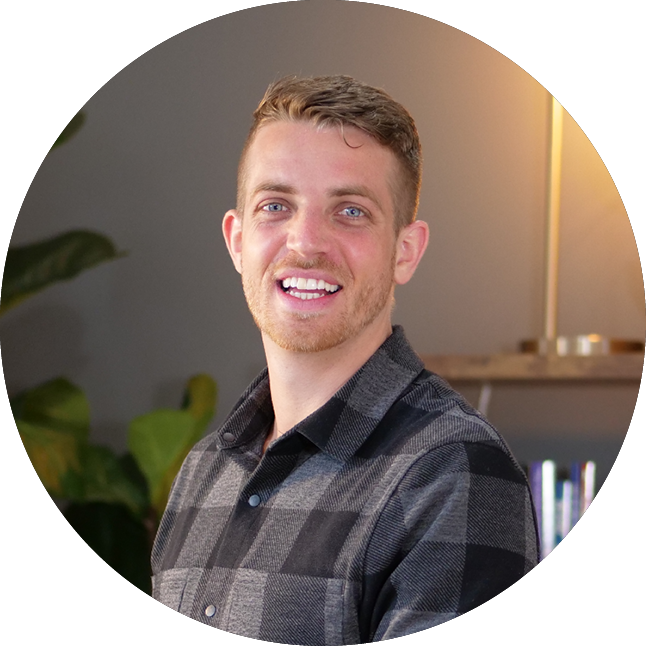 Sam Beiler
As the CEO and Co-founder of Boostpoint, Sam dedicates himself to empowering organizations in creating successful workplaces where team members can truly flourish in their strengths. He tirelessly works with this team to provide talent acquisition professionals with cutting-edge recruitment marketing tools that enable employers to attract top-tier talent faster.