Find the employees
you need.
Increase your applicant flow with hyper-targeted social media ads and fast follow-up automation.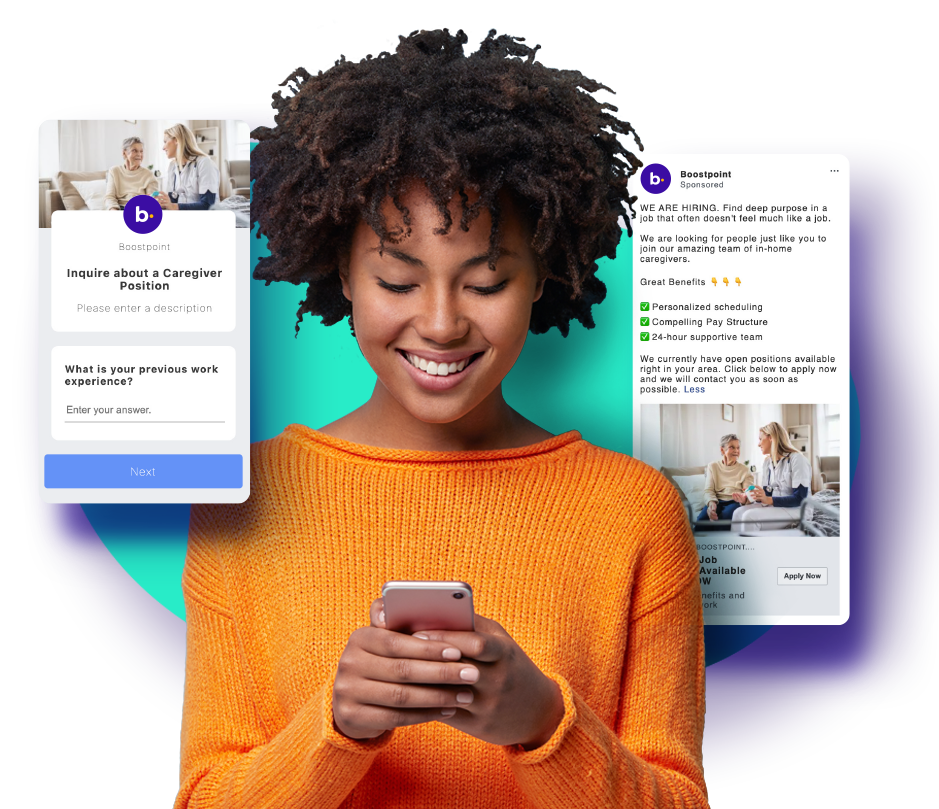 Access the largest
pool of prospects.
81% of the North American population has an active Facebook account, so you can reach the most candidates on Facebook and Instagram.
73% of potential employees are passive job seekers. Ambitious and competitive professionals who aren't actively looking to open new doors. You won't find them with traditional recruiting tools. But you can attract them through social media.
Boostpoint® is a new platform helping you target the right candidates, with Facebook and Instagram ads that are 2-3 times more effective than job sites like Indeed.
Spend less time and money on the recruitment process and double your connection rate with applicants.
Boostpoint® is a way to keep that engagement going with monthly campaigns. We have enjoyed it!
[We] continue to see the benefits of working with Boostpoint® with the number of applicants and new hires growing monthly.
Monitoring our campaigns via our dashboard has been helpful in determining the success and cost per lead generation.
TOP Industries That Recruit With Boostpoint®
Hire the best with social media ads.