We connect businesses
who need employees

with great people

who need jobs.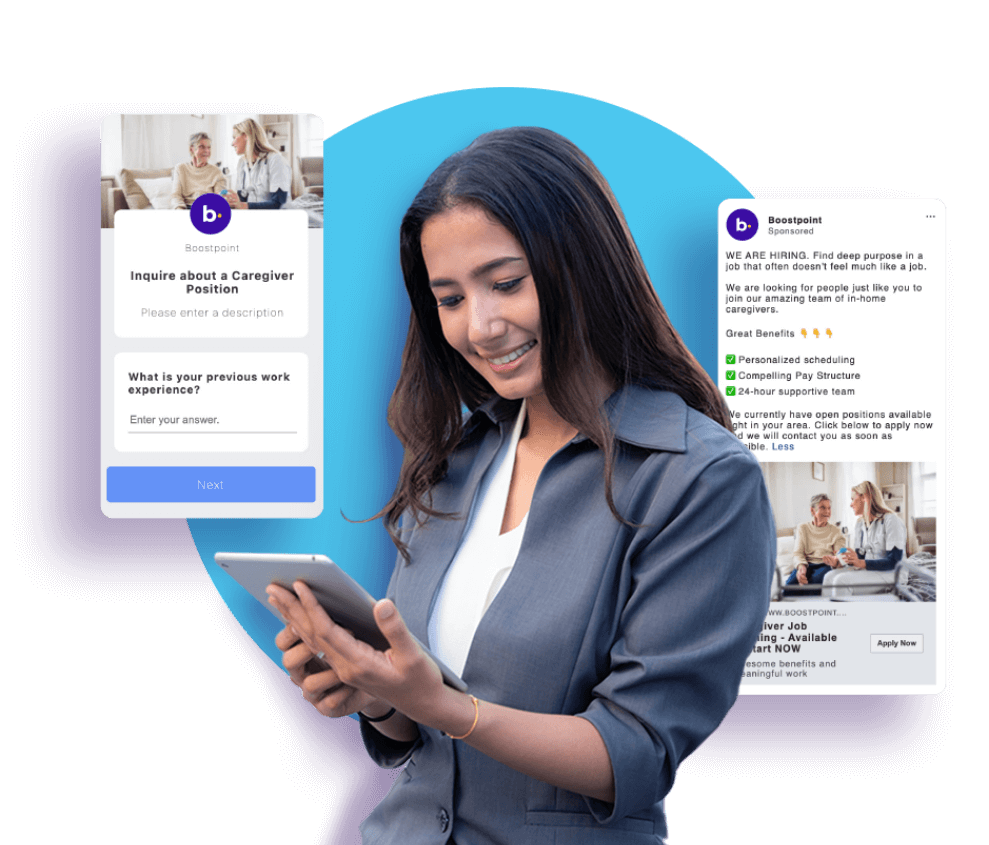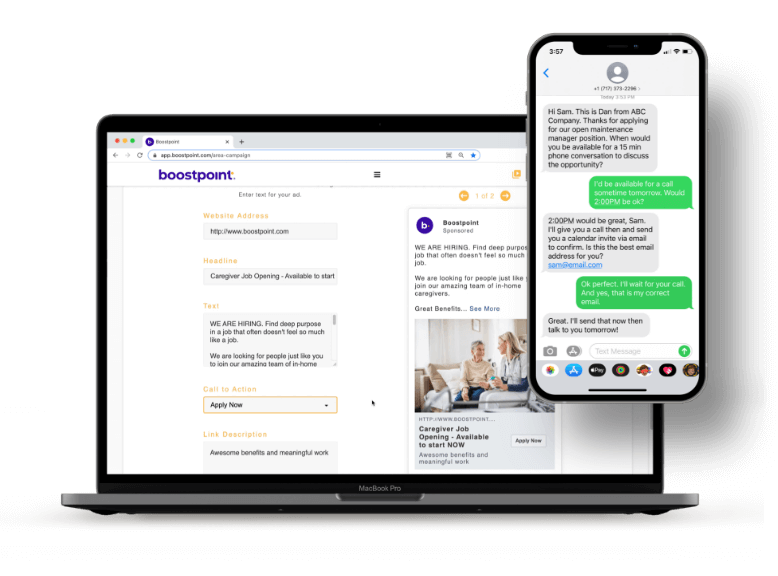 Find your next employee with hyper-targeted social media ads.
We understand how the inability to find the right people to fill empty positions in your company can be a massive barrier to growth. Did you know, companies who use Boostpoint® to find employees with targeted Facebook and Instagram ads are 2-3 times more effective with recruiting versus using platforms like Indeed when looking for qualified applicants for open positions?
Boostpoint® is an easy-to-use marketing platform that fills the hiring gap through social media advertising and conversational AI so that you can find new employees fast.
Boostpoint AttractTM & Boostpoint ConnectTM
A workflow that attracts more prospects through social media and provides
a time saving follow-up tool to connect with candidates.
Boostpoint AttractTM
Includes
Boostpoint ConnectTM
Includes
Boostpoint® is a way to keep that engagement going with monthly campaigns. We have enjoyed it!
[We] continues to see the benefits of working with Boostpoint® with the number of applicants and new hires growing monthly.
Monitoring our campaigns via our dashboard has been helpful in determining the success and cost per lead generation.
Let our proven Boostpoint® software support
your goals with social media ads.