ATTRACT
QUALIFIED EMPLOYEES QUICKLY
With the #1 Social Media and SMS Marketing Platform for Talent Acquisition Teams.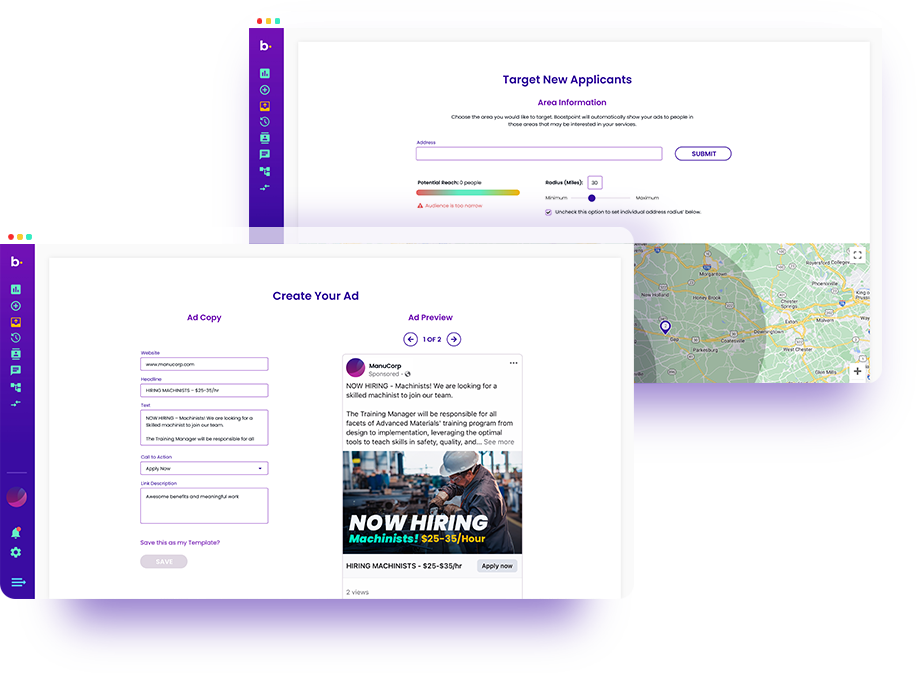 Solving Talent Acquisition teams' biggest challenges
We know that with too many positions open, recruitment today is all about finding qualified candidates in record time. And the enormous hiring demand calls for more innovative recruitment strategies. That's why we unlocked the largest pool of candidates in history for you on social media.
73% of the workforce are passive job seekers who are not registered on job boards. But they spend an average of 3 hours per day on social. Turn your open positions into hyper-targeted social media ad campaigns with Boostpoint® and easily attract the people who fit all your criteria while they are scrolling through their feeds.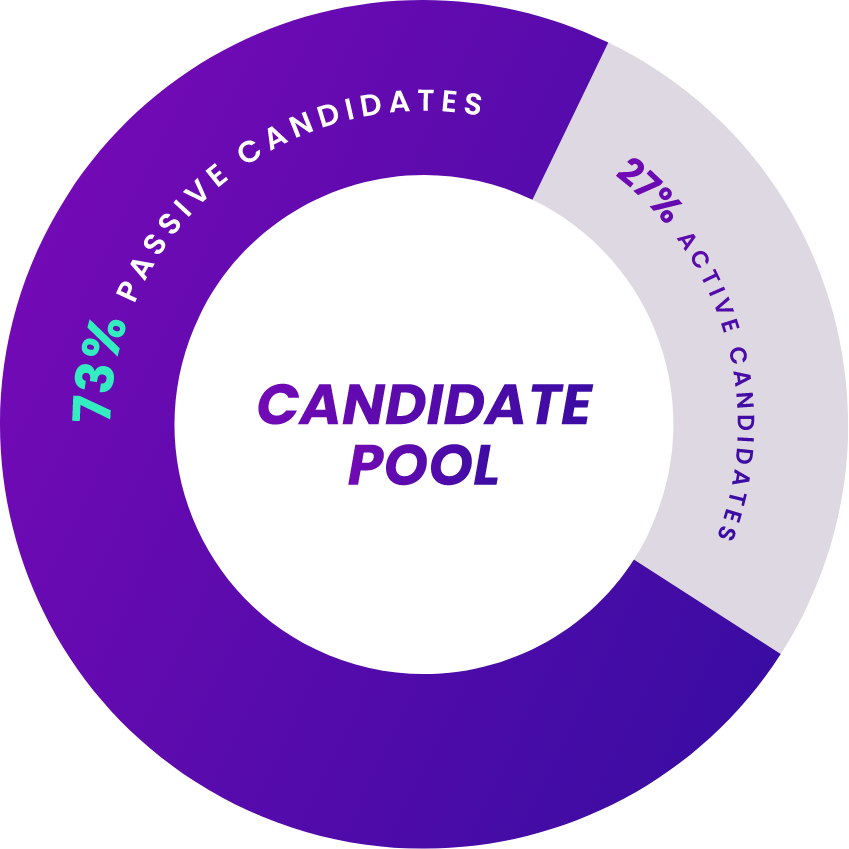 Double your applicant-to-interview ratio
Utilize a proven recruitment process to attract 2x more applicants than before.
We designed the Boostpoint® applicant experience with your candidates' needs in mind, so you can make it quick and easy for them to apply. Ensure your prospects complete the application and connect with them instantly.
Here's how it works: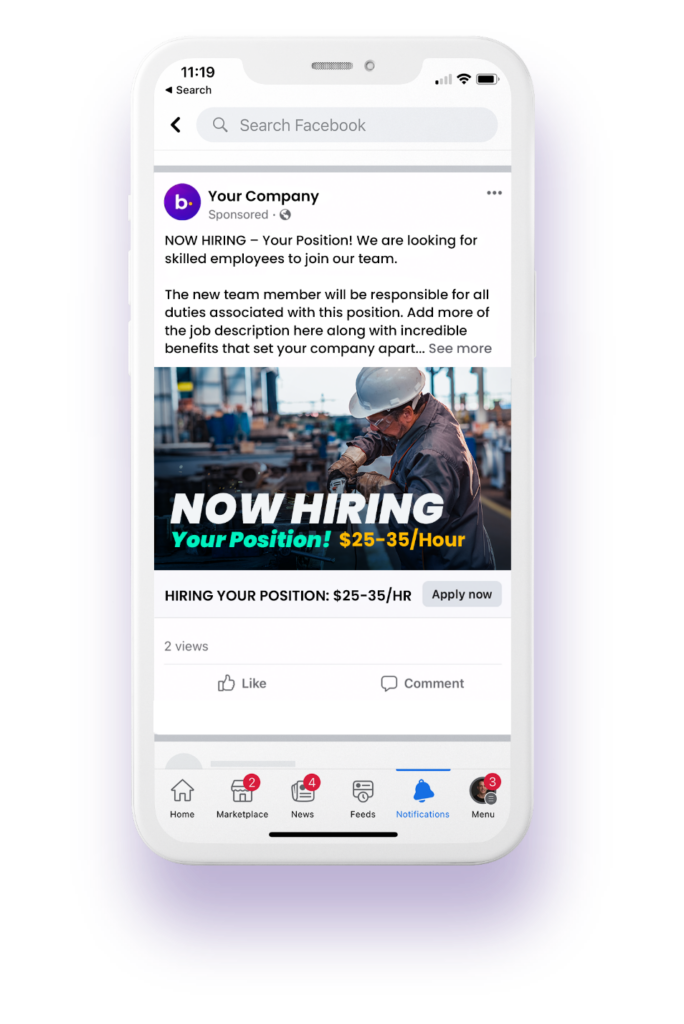 After launching your Boostpoint® hiring campaign, an applicant sees your job ad in their Facebook, Instagram, or TikTok feeds and clicks on it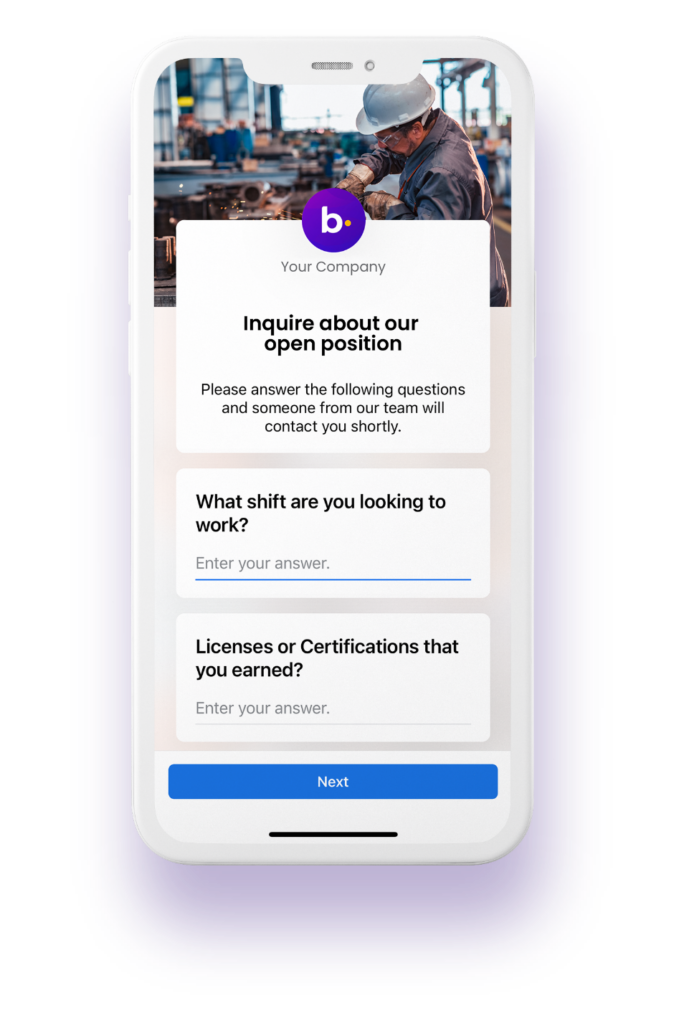 The applicant then fills out a short
application form using our Quick Apply feature that qualifies them immediately right in the social app in only 3 minutes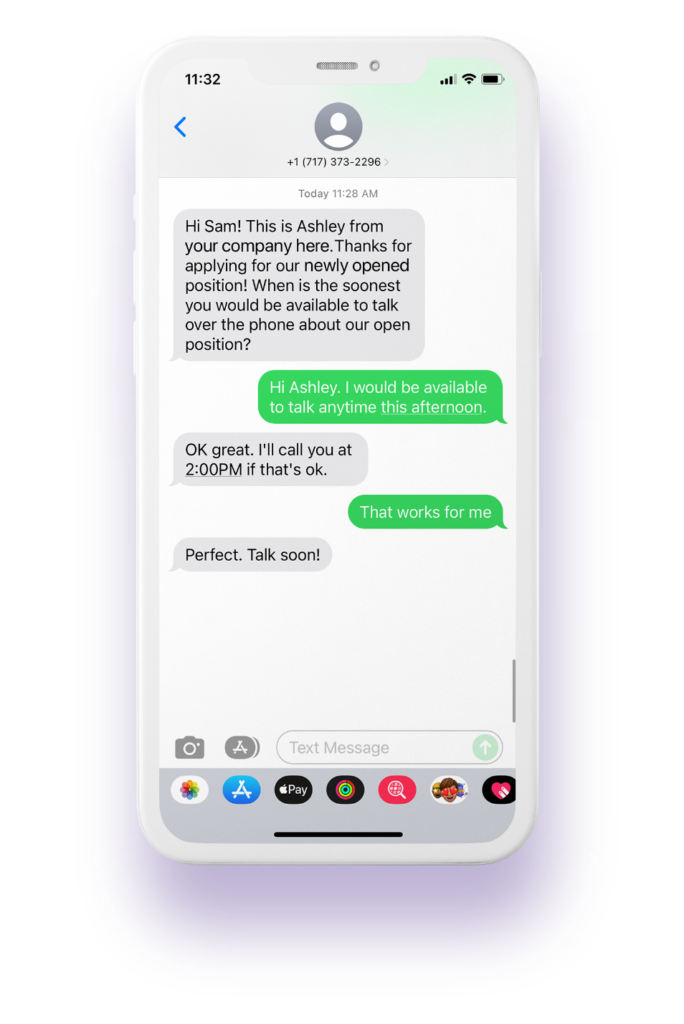 When they apply, they receive an automated follow-up text message immediately from the recruiter that begins the interviewing process
Modern recruiting technology for effective hiring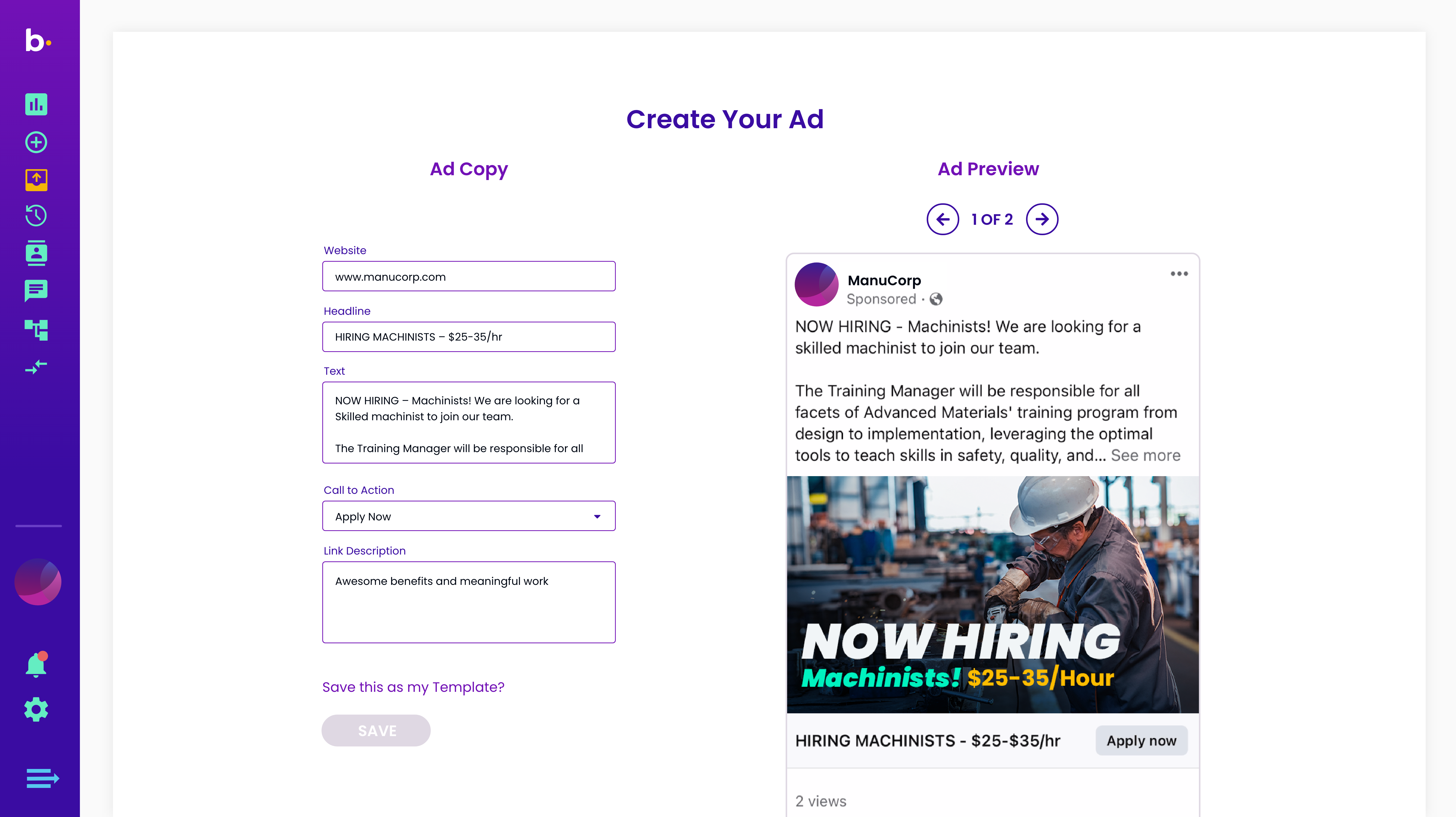 Boostpoint Attract
Create high-converting job ads on social media and get in front of the right people in any geographic area.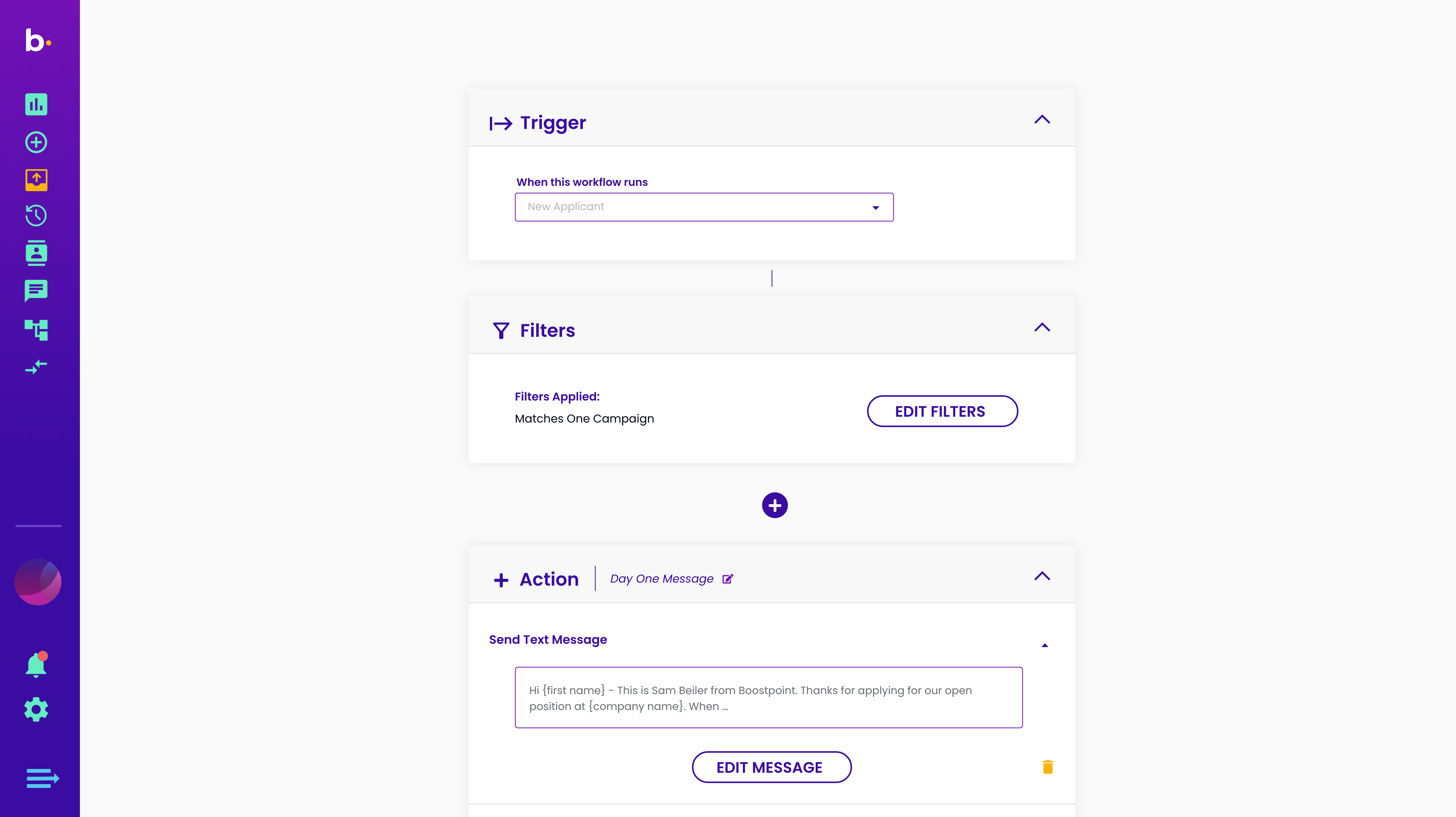 Boostpoint Connect
Follow up with candidates right after they apply for your roles with automated text message workflows.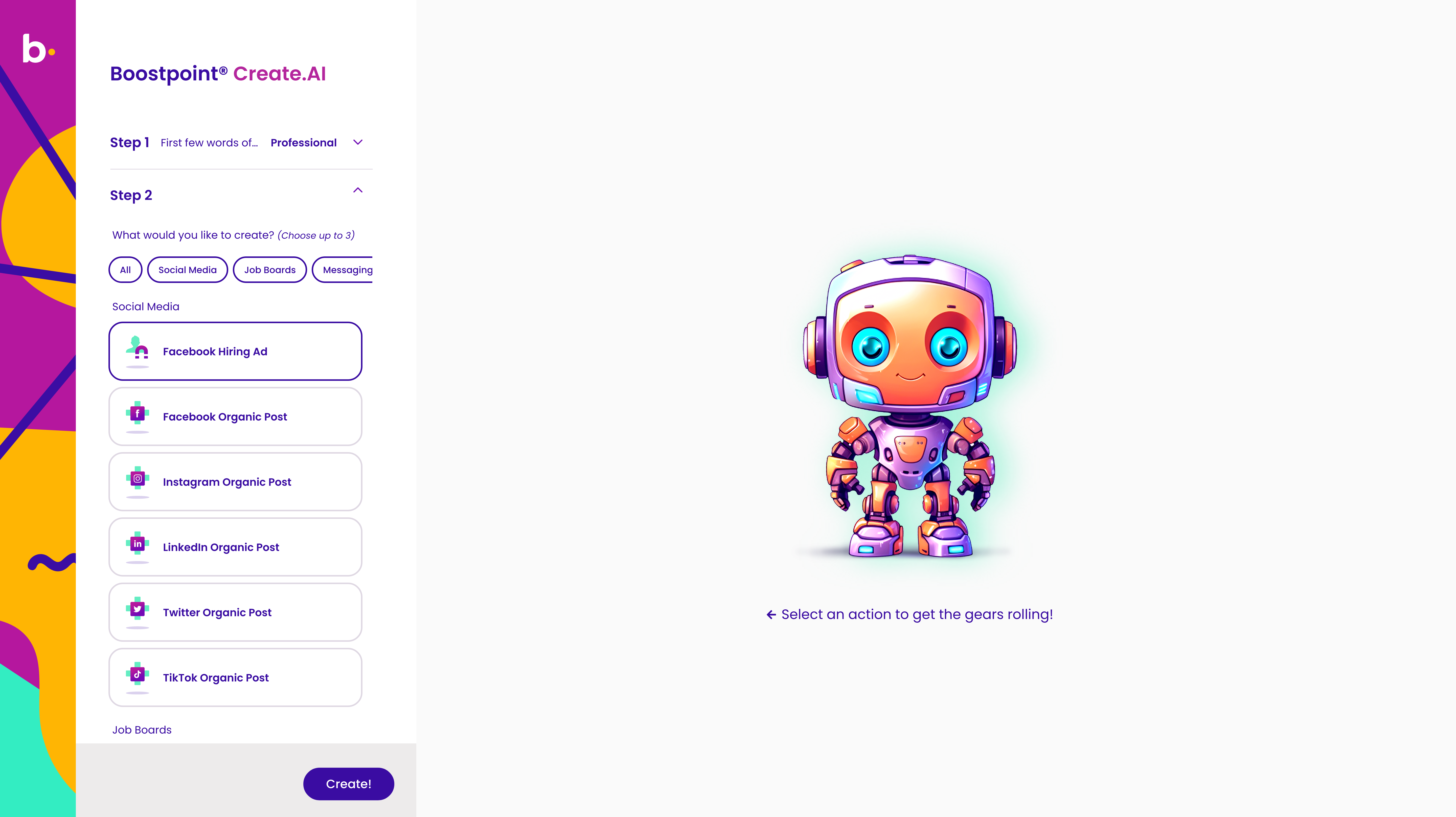 NEW

Boostpoint Create.AI

Generate high-quality recruitment content for job boards, social media, interviews, and more—powered by AI technology.

ADESA gained over 300 qualified candidates, in their highest growth areas—averaging a cost per lead below $10.00.

Super Store hired 15 new employees within their first month of using the Boostpoint® platform.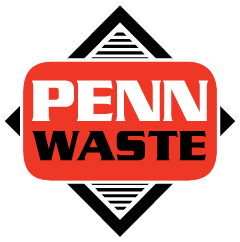 Penn Waste reduced its recruiting costs by 30%. Using Boostpoint®, the company went from spending $50k per month on temporary labor to $15k per month.
Diversity, Equity, and Inclusion (DE&I) recruiting has taken center stage in recent years, and for a good reason. It's not just about checking off boxes …
The reason you said yes to recruitment is the people. Then you find yourself writing emails all day and connecting less with candidates. Now, imagine …
Start filling your applicant pipeline today.