RECRUITMENT MARKETING THAT GROWS YOUR TEAM FASTER
Fill your toughest positions quickly with high-converting social media ads and text message automation. Attract, qualify, and engage with the best talent all in one platform.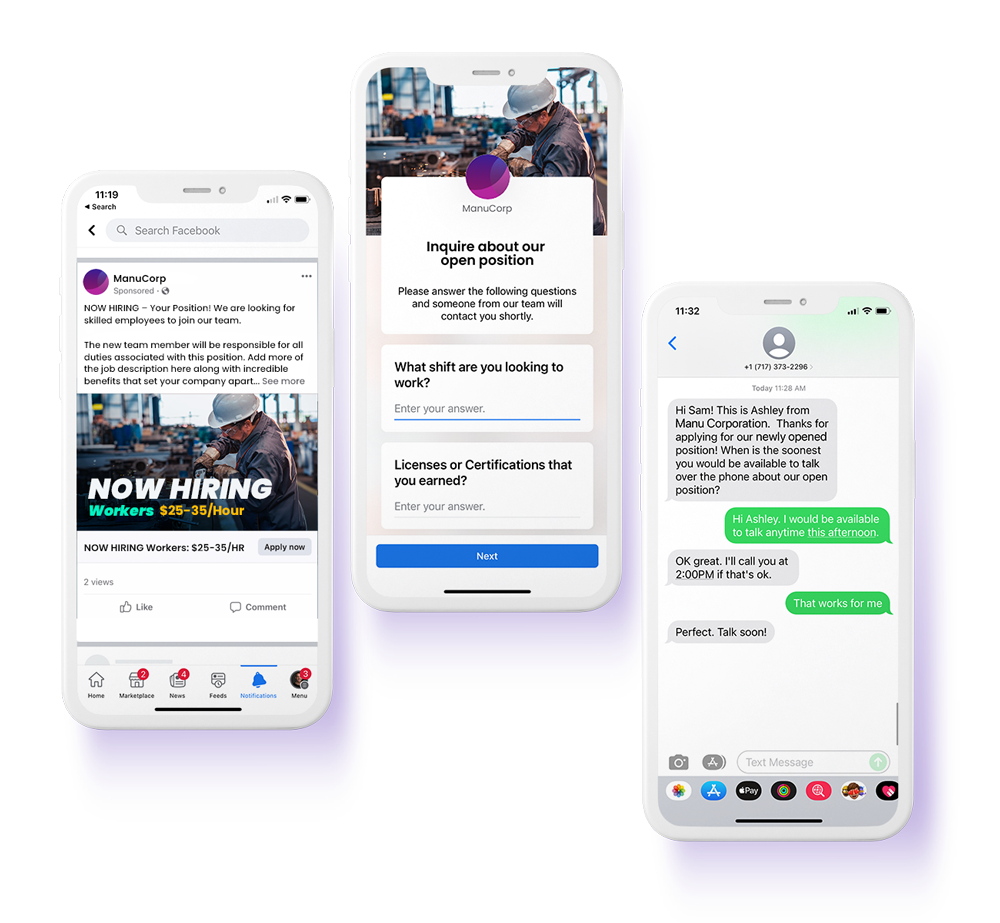 Build a robust applicant pipeline
With over 300 million users in the U.S., social media has opened the door to wider reach for Talent Acquisition teams. Go beyond traditional recruitment tactics and multiply TOP applicants through sponsored advertising on Facebook and Instagram.

Target the perfect candidates
Determine the demographics of the people you want to hire and get your jobs in front of only the prospects who meet all your criteria. In any location.

Make hiring campaigns effort-free
Save time by having a Boostpoint® ad specialist create powerful job ads for you and capture both active and passive candidates more effectively than with career sites.

Hire more qualified employees
Make it easier for talent to apply for your positions, boost your candidate experience, and reduce churn. With our Quick Apply Experience, your candidates can finish the application in 3 minutes. Prescreen your applicants right after they apply for your roles with a few quick questions in the Facebook app and enhance candidate quality with speed.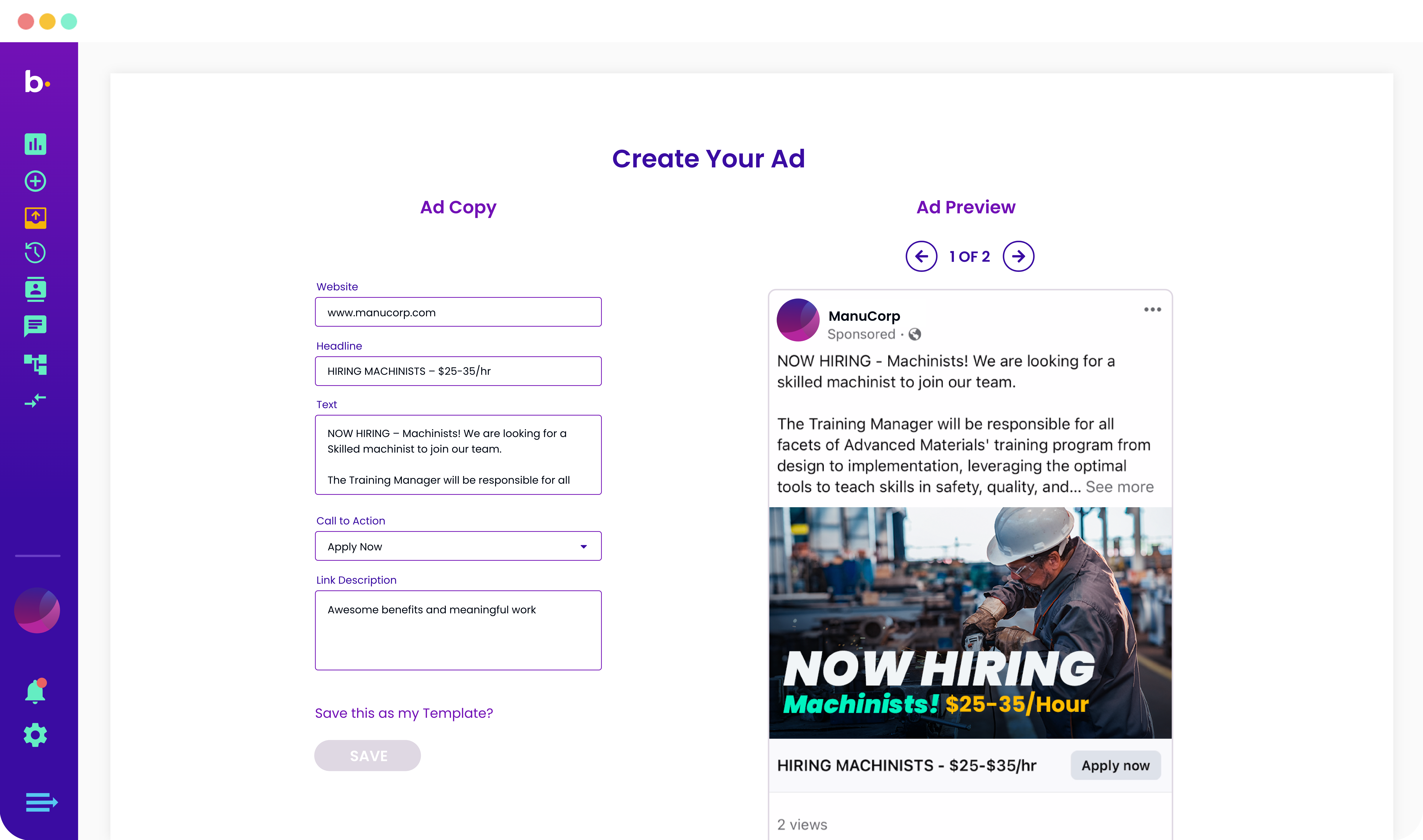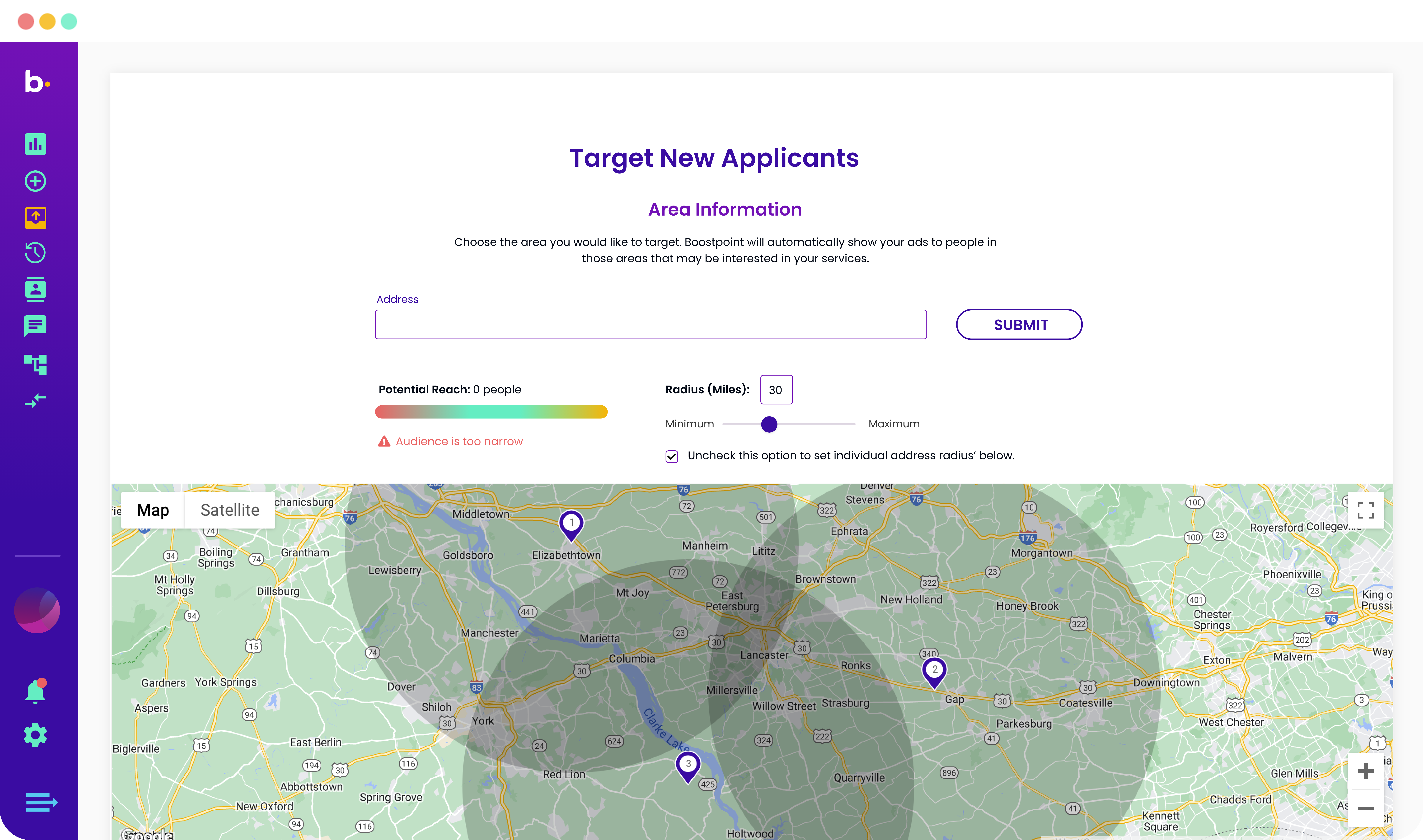 Connect with candidates instantly
and 2x your applicant-to-interview ratio
Your best opportunity to bond with your candidates is after they hit the apply button. Earn their trust by connecting with them in those critical moments and double your interviews instantly.

Streamline SMS follow-ups with automation
Never miss a chance to keep a good lead again. Set up proven text message workflows in seconds with Boostpoint Connect® and contact your applicants in real-time.

Nurture existing candidates with captivating text messages
Ignite excitement among candidates who inquired about your positions or applied for another role earlier. Re-engage those who might be great fits for your current openings.

Launch text message hiring campaigns
Reach candidates directly on their mobile devices and schedule interview appointments automatically as soon as they hit apply. No more waiting for emails to be read or phone calls to be answered. Increase response rates and reduce the cost of hiring.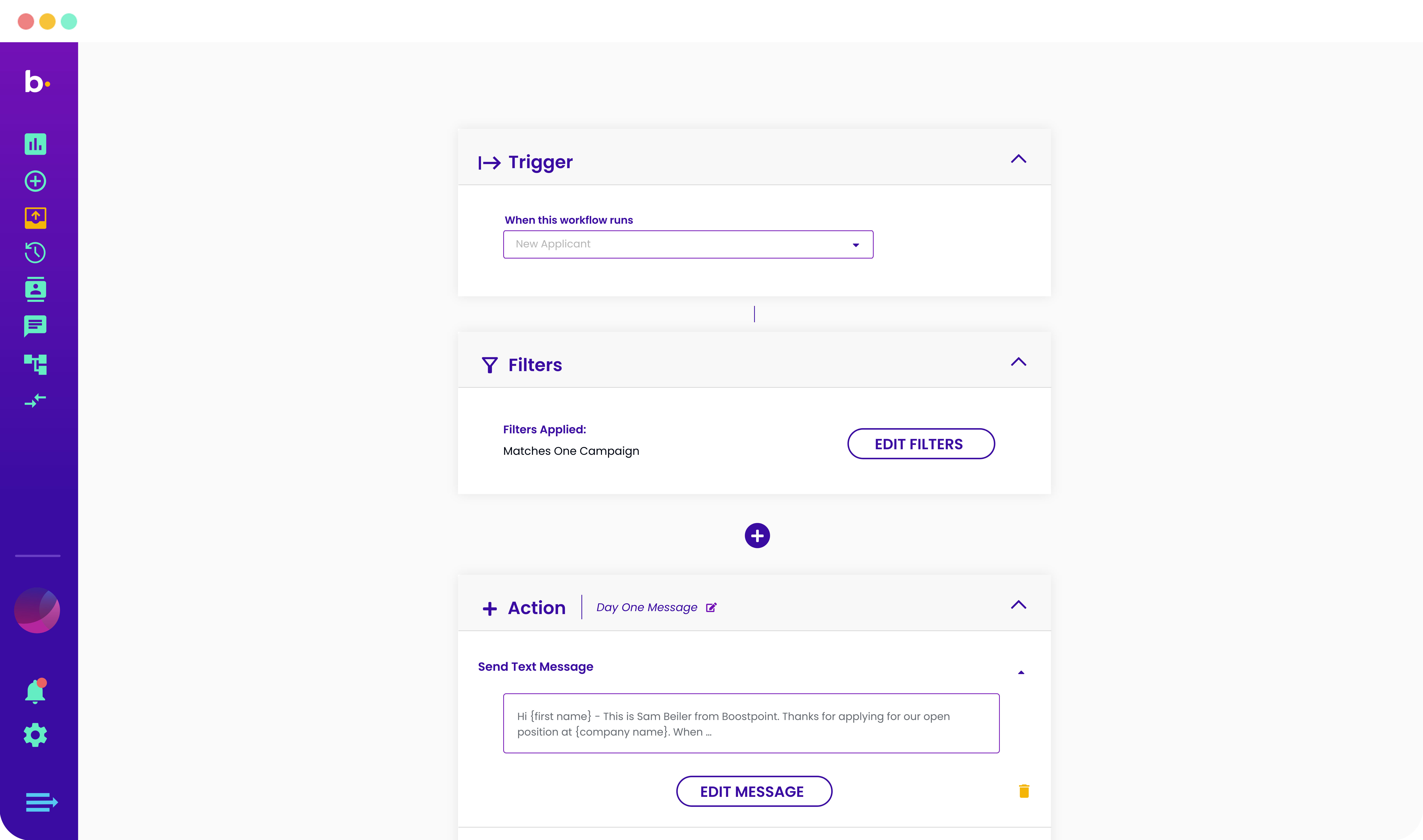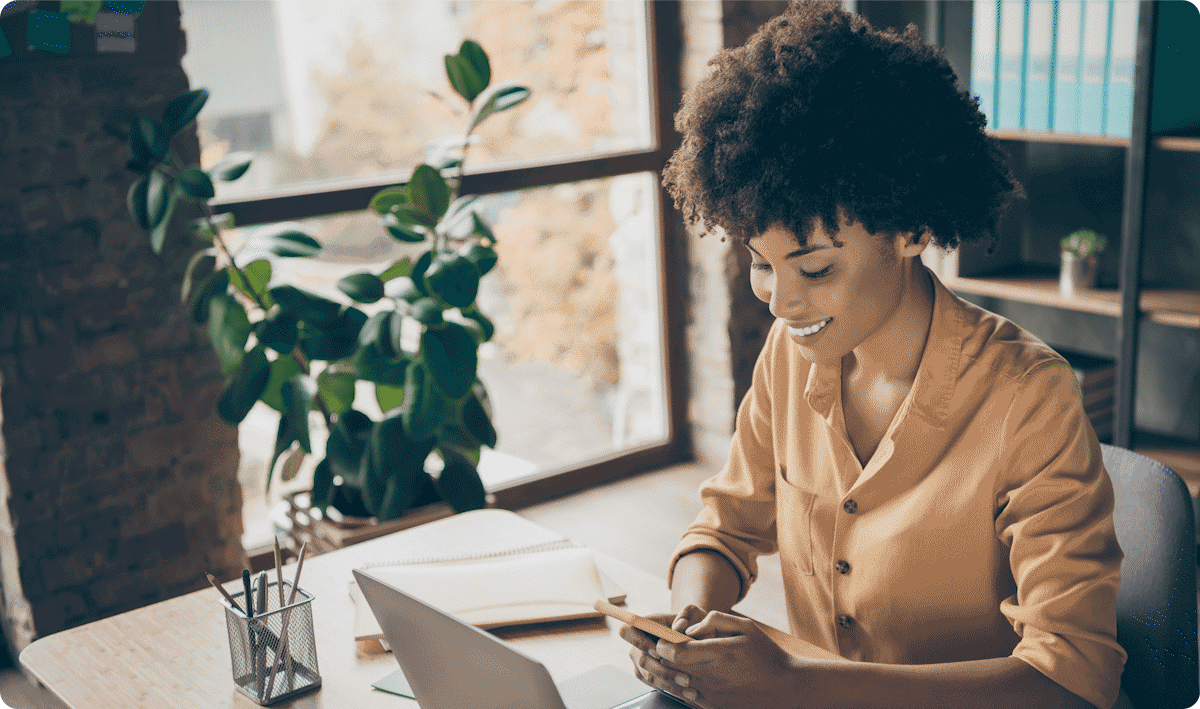 Let Boostpoint Create.AI write recruitment content for you
Introducing Boostpoint Create.AI, a new AI recruitment tool that will help you generate unique, high-converting marketing materials in seconds. Use the power of AI to craft unlimited social media content,  job descriptions, text message workflows, email content and more to attract the employees you need, so you can amplify your effectiveness with less effort.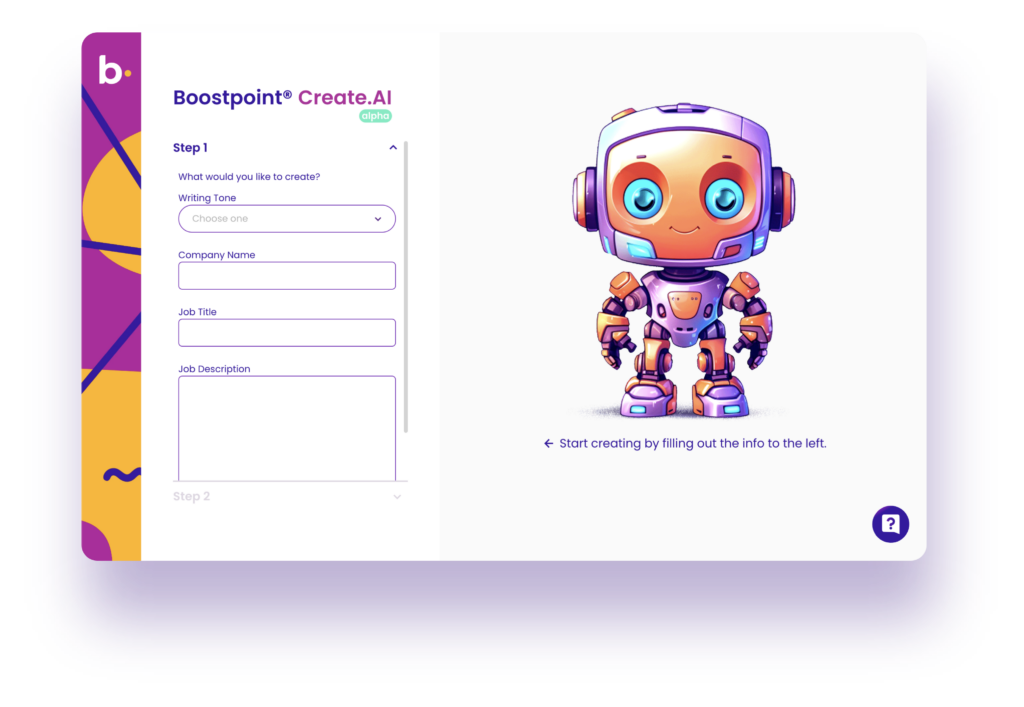 Start filling your applicant pipeline today