Last updated on November 2, 2023
Employer branding is your reputation and popularity as an employer. It is how your current employees and people on the job hunt see your organization as a workplace.
84% of candidates say that the identity of a business significantly affects whether they apply for a job there. What is more, 9 out of 10 job seekers would apply to a position if the employer has an actively maintained brand.
As attracting and retaining TOP talent has become increasingly difficult over the past few years due to skills deficits and the current hiring crisis, employers need to place a further emphasis on recruitment marketing. And it is essential to take employer branding as the core of your recruitment strategy.
Employer branding statistics
86% of U.S. citizens wouldn't apply for a position at a company with a bad reputation. (CRO Magazine)
80% of hiring professionals say that employer branding influences the ability to hire top-notch talent. (LinkedIn)
Organizations with a powerful employer brand can reduce their turnover by 28%. (Officevibe)
78% of jobseekers claim that candidate experience reflects how an organization values its employees. (Talent Adore)
What is an employer branding strategy?
An approach developed to communicate the employee value proposition of your business successfully. To connect your business with people, both as individuals and as a team.
The goal of your employer branding strategy is to translate the essence of your company values and culture to your audience, laying the ground for a terrific candidate and employee experience that can help your business grow faster. 
The best practices established within a strong employer brand ensure that the following aspects are promoted in a transparent and consistent way:
A positive brand image the helps you get ahead of the competition

The benefits of joining and staying on your team

A clear vision that projects how the organization is strengthening
Planning and implementing a successful employer branding strategy is not an easy task, but being constantly maintained, it can be a dealbreaker in attracting new talent and developing your team. 
Let's see the steps you need to take to build one! 
1. Define your unique employee value proposition
A well-developed employee value proposition (EVP) drives higher motivation and generates more engagement. Thus, the first step to create a winning employer brand is to determine your one-of-a-kind EVP, so you can maximize your talent acquisition potential. 
EVP is a system of company values, mission, and recognition that helps the employer establish job satisfaction and allows employees to reach their goals.
So how do you create one? Survey your employees and work out these components below:
Organization: company culture and business goals
Rewards: salary, benefits, and perks
Work: job-related factors, work-life balance, career development and personal growth opportunities 
Team: the ideal employees who can maintain your target team cohesion
Now, articulate how your EVP is different from your competitors', and make sure you emphasize its uniqueness throughout your employer branding efforts.
2. Plan how to tackle talent acquisition challenges
Unlike recruitment, talent acquisition (TA) is permanent, proactive, and continuous. It entwines with the mindset of your business, so its improvement is paramount. 
The key to a better TA approach is focusing on the biggest acquisition challenges your business faces. For this, you need to have a deep understanding of your entire hiring needs and related priorities.
Unravel the core of your TA difficulties and create a solution roadmap.
3. Build your employer brand voice
Your employer brand voice is a unique tool that helps you reflect your brand personality the most authentic way, connecting your company with people effectively. 
The foundation of your brand messaging is not only what you say. It is also how you say it. The choice of your words attracts the people who you truly want to work with and allows them to relate to your story. This is inevitable to create an excellent candidate experience and earn the trust of your future and current team.
How do you build your own employer brand voice?
Align your key phrases and communication style to your:
Audience

Messages

Mission and vision
4. Choose your employer branding distribution channels
Once your brand is ready, you also need a strategy for gaining visibility.
There are several ways to show the world what it is like working for you, but the most popular distribution channels for employer brand distribution are professional networks, company websites, and social media.
Whether you share them on social media, your About Us page, or during a conference speech, informative and engaging contents, especially employee-generated ones, allow you to build bonds of trust with your prospects.
---
Would you like to leverage the power of Facebook and Instagram ads in your employer branding strategy? Let Boostpoint® help you get in front of the right candidates and book a demo today!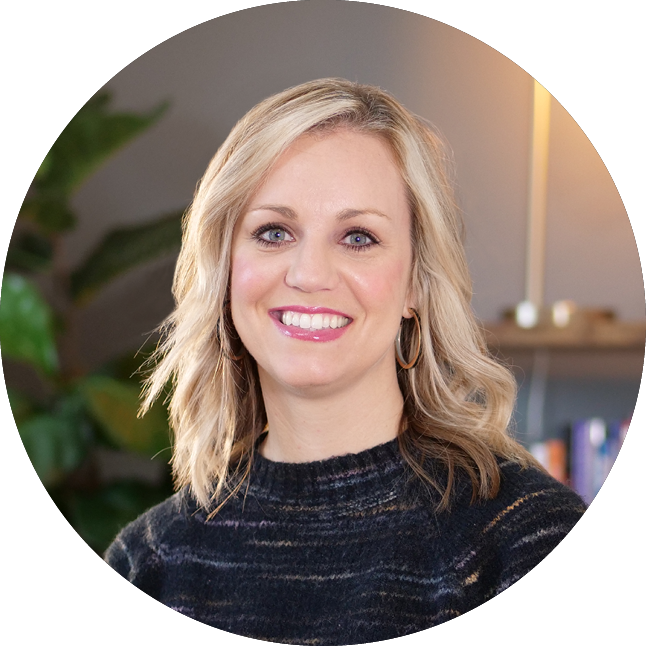 Lizz Durbin
Lizz is the Head of Customer Experience at Boostpoint where she oversees the entire customer journey for our users. With years of invaluable experience in recruitment, she empowers Talent Acquisition teams to find the best employees and escalate organizational growth. Her passion for fostering inspiring work environments, combined with her creativity and strategic mindset, greatly contributes to the advancement of Talent Acquisition.