Last updated on November 2, 2023
Although hiring should move fast especially now as the number of vacancies is constantly increasing in the US, the average time-to-hire is 3-4 weeks. 
Data show that recruiters are spending ⅔ of their time on the interview process, while they have to manage the daily workloads of highly time-consuming tasks, such as administration and sourcing candidates.
But thanks to the rapid technological revolution of the recruitment industry, there are numerous powerful recruitment solutions that can help you hire better and faster. 
Let's take a look at the best solutions you should add to your recruitment tool kit today.
Candidate attraction tools
Hiring TOP talent begins with attracting TOP talent. But it has become extremely difficult and costly, so employers must look for new ways to capture the attention of candidates.
Traditional hiring techniques like using job boards alone can't help you attract high-quality applicants because you can't qualify and engage them by posting jobs only.
Boostpoint® utilizes Facebook and Instagram ads to get your job ads in front of the most potential candidates. With 285 million active users in North America, Facebook provides you with the opportunity to access the largest pool of candidates in history.

Tools to qualify candidates 
Qualifying candidates is one of the most important steps to successful recruitment, but it takes much time and energy of the HR department. 
Even if you have the right qualifying strategy, if the process is slow, it can drive up hiring costs.
Using Boostpoint®, you'll be able to decide quickly whether a candidate is a perfect fit for your position, so nothing will lead your hiring campaign off the road. 
Time management tools
An effective time management system is essential for ensuring you have enough time to complete a hiring campaign. And there are tons of time management tools that can increase your capability to organize everything you need to do.
Time blocking on your Google Calendar might be enough for keeping track of your tasks. But if you are a more visual type of person or would like to monitor your work progress at an advanced level, employ these tools:
Asana: manage cross-team duties and track your tasks with color coding, calendars, and templates.
Trello: set up your tasks with traditional bullet lists and collaborate with your team on each project.
Notion: collaborate with your co-workers and utilize boards and calendars in various ways.
Salary calculating platforms
If you want to entice TOP talent, setting competitive salary levels for your business is key. However, while defining a pay range, you might find yourself spending a great deal of time investigating market data. Luckily, there's a wealth of tools that compile compensation information, so you can make a reliable decision in an instant.
BLS Salary Survey: the federal Bureau of Labor Statistics provides you with accurate and reliable data sourced from national employer surveys each quarter.
Salary.com: this platform uses information purchased from data collectors, reported by employers.
LinkedIn Salary: with LinkedIn's salary platform, you can compare salaries and companies for similar positions. 
FAQ bots
Answering social media messages and emails from candidates that cover your FAQs has huge importance if you want to earn their trust and keep them engaged. But it is often quite similar to customer support and can take up too much of your precious time. So why not automate it?
ChatBoss Team and Landbot are two of the best recruitment chatbots that will respond to your frequently asked questions 24/7, taking the weight off your hands.
Video interview software 
Conducting video interviews opens up the opportunity to interview more people quickly. 
Video interviews don't require traveling, so it saves you and your candidates time and money. With access to a video meeting software, you won't need to book a physical meeting room, thus, you can enjoy more flexibility when scheduling appointments with your candidates. 
Moreover, video interview platforms provide users with a similar experience to face-to-face engagement. So, you can build a more personal connection with your candidates than phone interviews.
Zoom, Google Hangouts, and Skype are perfect for performing virtual interviews. They have free packages available for desktop and mobile too. On top of that, you can also record your interviews with Zoom and Hangouts.
Applicant tracking system
Tracking your applicants and reporting on their statuses throughout the hiring process is crucial for optimizing your recruitment strategy. If you create plans based on the statistics you gather on candidates, you can maximize your productivity.
Boostpoint® leverages a proven data driven formula that makes your hiring campaigns cost-effective by enabling you to tag hires, track your ad spend, and monitor your cost per hire. 
Contract management software
Creating and controlling new contracts require much effort, but contract software can certainly make it easier for you. 
Instead of writing the texts from scratch every time you hire a new employee, you can customize already existing ones via contract management platforms. Plus, thanks to their e-signature features, you can seal the agreement smoothly. Your employees can read the contract at their own pace from the comfort of their homes.
Concord and ContractWorks can help you with drafting and getting your contracts signed with one click. 
Tools to onboard 
Finally, your employee retention rate highly depends on the success of your onboarding process. Choose a software that makes the onboarding program easy to follow, so you can make sure that new hires always have the essential information necessary for executing their tasks well. These tools allow you to deploy employee data fields and progress reports too.
Try monday.com, Sapling, and BambooHR and create a powerful onboarding experience.
---
Would you like to improve your recruitment results? Let Boostpoint® find the employees you need with hyper-targeted social media ads and fast follow-up automation. Book a demo today!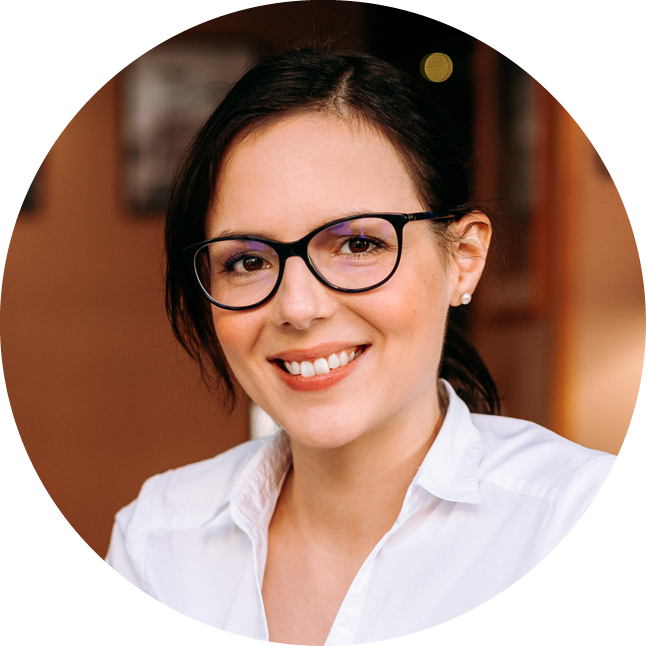 Adrienn Herendi
Adrienn is a Content Strategist at Boostpoint, leveraging her extensive experience in writing for the recruitment industry. With her passion for crafting unique, engaging and informative content, she is on a mission to build a community where Talent Acquisition teams thrive and succeed.