Last updated on November 2, 2023
If you ever assumed that seasons and job seekers' demand are related, you were right. Just as old leaves shed, winter gives way to spring, and hot summer nights get replaced by drizzling rains, so it is with recruiting. Job seeker enthusiasm has its own phases throughout the year, with its own advantages and disadvantages, of course. In some months applicant numbers tend to be shy, and during other times of the yearbook candidates are so motivated that you can suddenly see a flood of prospects ready to move.
So is there a pattern for best times to hire?
Yes! Frankly, it couldn't be more cyclical. And understanding the general recruitment trends throughout the year can help you get prepared for slow and prosperous months as well.
Now let me walk you through the calendar so you will know if you should expect candidate enthusiasm to drop or jump in the given month. 
January-February
January-February is one of the peak seasons in the recruiting year. The first week of January is usually quiet as many people are still on vacation and work picks up slowly, but job applications are booming in the second and third weeks of the month and remain at full swing until the end of February, exceeding the daily average by 75%.
The new year carries the promise of new beginnings which affects us both mentally and emotionally. This is when we evaluate the past year, what's behind us and where we're heading, clearing the space for something good to come in. And many of us realize that it's time to look for another career opportunity. So, if you get the final budget approvals for hiring for Q1, don't waste your time. January and February will be productive.
March-May
Although applicant numbers are lower than in January and February, Spring is also an ideal period for building a strong team. The surge of job search in these winter months usually lasts until spring comes, so there's more competition for dream jobs from March to May – which is good news for you, right? 
In March, April, and May, you can line up tons of interviews because people are hoping to complete the hiring process before going on vacation in summer. 
June-August
In the summer season, prospects don't only take time away from their daily life; they take a vacation from job search too. As schools are out, parents prioritize family time instead of pursuing further career opportunities. Therefore, less candidates are open to updating their resumes, being active on job boards, and interviewing. And don't get me wrong – there are people ready to roll up their sleeves from June to August too, but compared to spring, the numbers are minimal. And I'm sure you've realized that this general restraint also applies to new job openings, for the same reason or because employers have used most of their hiring budgets by early summer.  
Related: How to Attract Dream Candidates While You're on Vacation
September-October
In terms of job seeker activity, September and October are similar to January and February. As people return from vacations, they feel more eager to consider new job opportunities.
September is the month of career wave because it inspires people to take action. As kids return back to school and as the weather gets cooler, active candidates feel a sense of urgency to get hired before winter arrives.
October is the busiest hiring month. The job market typically has more opportunities in October than in any other month, with seasonal retail hiring leading the way. But it's not only the availability of opportunities that makes October the rock star of the year: this is the time when passive job seekers start to explore what's out there in the market. Many of them consider a career opportunity if it's worth taking the risk of change while others wait patiently till January when they review their options again. 
November-December
November and December are the slowest hiring months because of Thanksgiving and Christmas. People switch to the holiday mood and rather focus their efforts on their pumpkin-spiced lattes, quality time with family, and dinner with friends, than work. So when an employer needs to fill in a position quickly at this time of the year, the hunt for the perfect employee is often arduous. 
How to attract qualified candidates any time of the year
Slow months are perfect for analyzing trends, preparing reports, and building a compelling employer image. But low job seeker activity weeks doesn't mean it's impossible to entice candidates. You can provide your organization with a steady applicant flow 365 days a year by using the right techniques. Here's how:
Employer branding:

positively influence your prospects

how they see you as an employer

. Employer branding is an all-year, continuous project, but once you reach your first milestone, it will attract the candidates you need.

Social media advertising:

if you can get your positions in front of the people you are looking for, you can get them interested enough to click "apply" even in December. This is why social media is so powerful. Through hyper-targeted Facebook and Instagram ads, your jobs appear on the feeds of your dream candidates while they are the most engageable – spending their time on these platforms.
---
Want to attract quality employees quickly, regardless of the general prosperity of a recruiting month? Let Boostpoint® help you build a unique employer brand and generate more applicants.

Book a demo now!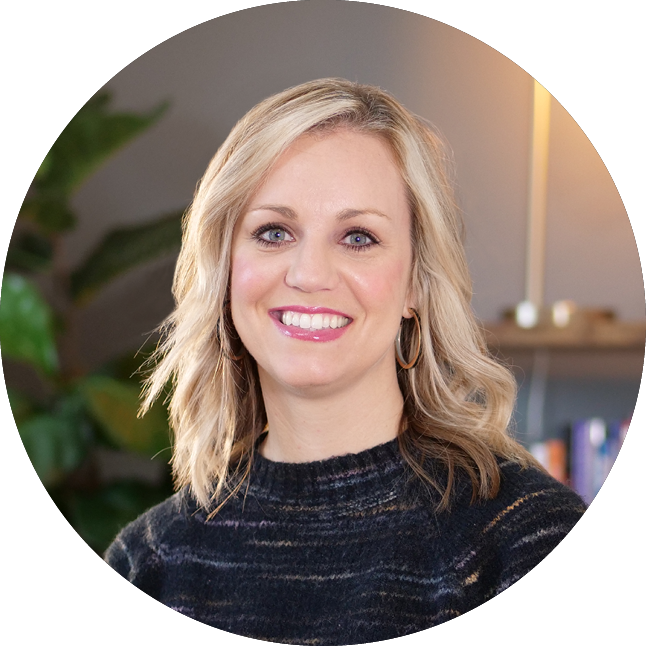 Lizz Durbin
Lizz is the Head of Customer Experience at Boostpoint where she oversees the entire customer journey for our users. With years of invaluable experience in recruitment, she empowers Talent Acquisition teams to find the best employees and escalate organizational growth. Her passion for fostering inspiring work environments, combined with her creativity and strategic mindset, greatly contributes to the advancement of Talent Acquisition.