The majority of world-leading, innovative brands have realized that talent acquisition goes far beyond simply filling job openings — and competitive pay and compelling benefits won't do the heavy lifting anymore.
Today, the best candidates will only consider a job opportunity at your company if you can convince them that you're not just an option but the best option. And this is why constantly developing your employer brand is more important than ever. So, if you're looking to build a winning employer branding strategy, make sure you take some inspiration from the companies who do it right.
Here are 5 organizations that have become more successful at attracting and retaining talent thanks to their employer brand. 
1. General Electric (GE)
Five years ago, technology and financial services provider giant General Electric (GE) transformed its traditional employer image into a digital industrial company that listens to and empowers its talent. As a result, GE was able to restore trust both as an employer and a business partner and hire the best talent on the market. 
Redesigning its employer brand, talent strategy, and marketing efforts, GE started to feature their employees as brand ambassadors and put their achievements in the center of attention. When a potential employee visits GE's Instagram, Linkedin, or career page, they'll encounter a huge number of employee success stories and behind-the-scenes posts reflecting that work at GE is meaningful, so candidates can fulfill their career aspirations.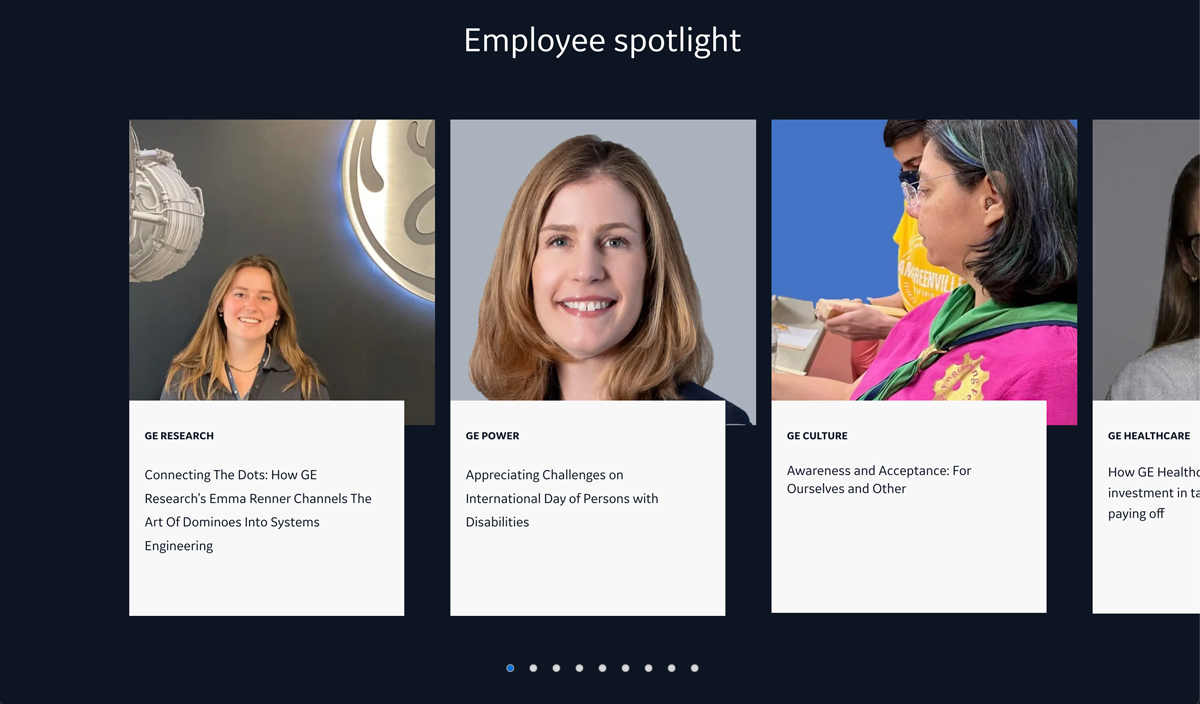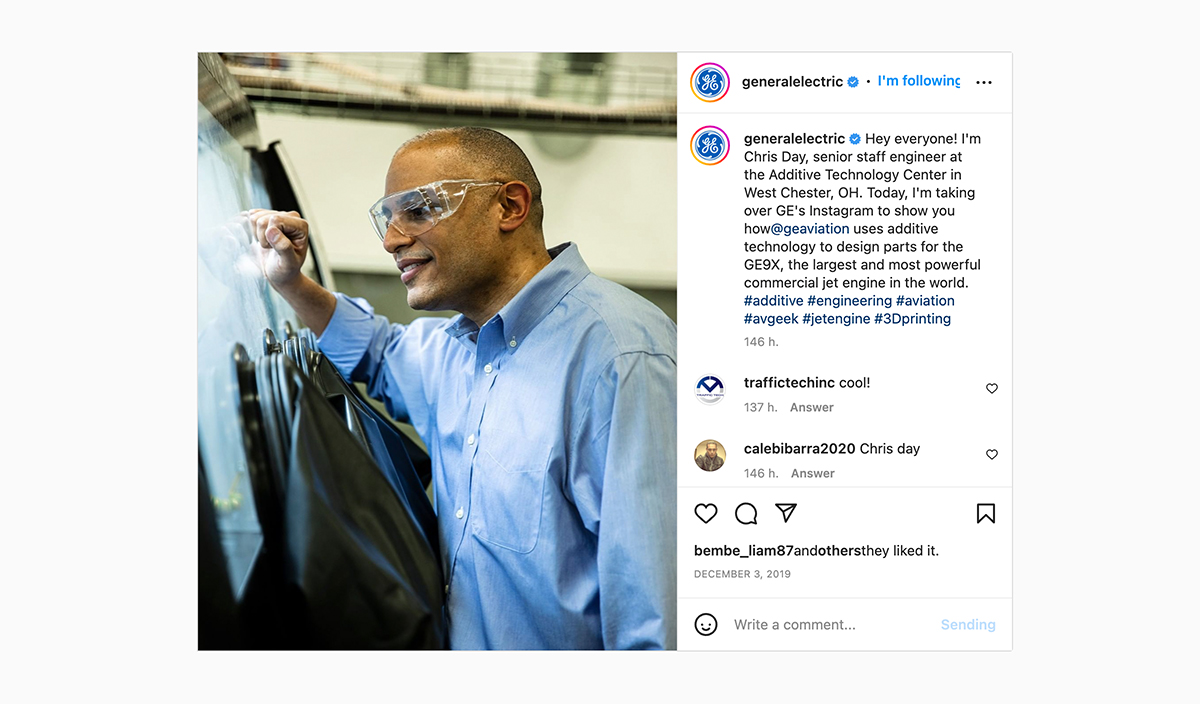 What you can learn from GE
Connect with your prospects by putting employees in the spotlight and celebrating their journeys. Your team will feel appreciated, and your prospects will think working for you has a purpose.
2. Starbucks
Social media presence is a key factor in the success of Starbucks' employer branding strategy. The American multinational coffee company excels at getting in front of and engaging with their targeted generations like Millennials and Generation Z.
Starbucks dedicated separate career accounts on Instagram and Twitter, and launched a YouTube channel, Starbucks Jobs, where they communicate that 'Here, you don't just make coffee. Here, you're part of a supportive community that nurtures human spirit'. And it works. They've built a robust follower count by regularly featuring highlights of their employer brand and showing how the lives of their prospects would be better after joining the team.
The greatest strength of Starbucks' employer branding on social media is that they have established a sense of belonging through expressing the authenticity of their employees. They make the most out of success stories: they don't just tell how the company has helped employees achieve their career prospects – they build campaigns and series on these stories, such as "Come as You Are" that make both passive and active job seekers think, 'Yes, that could be me.'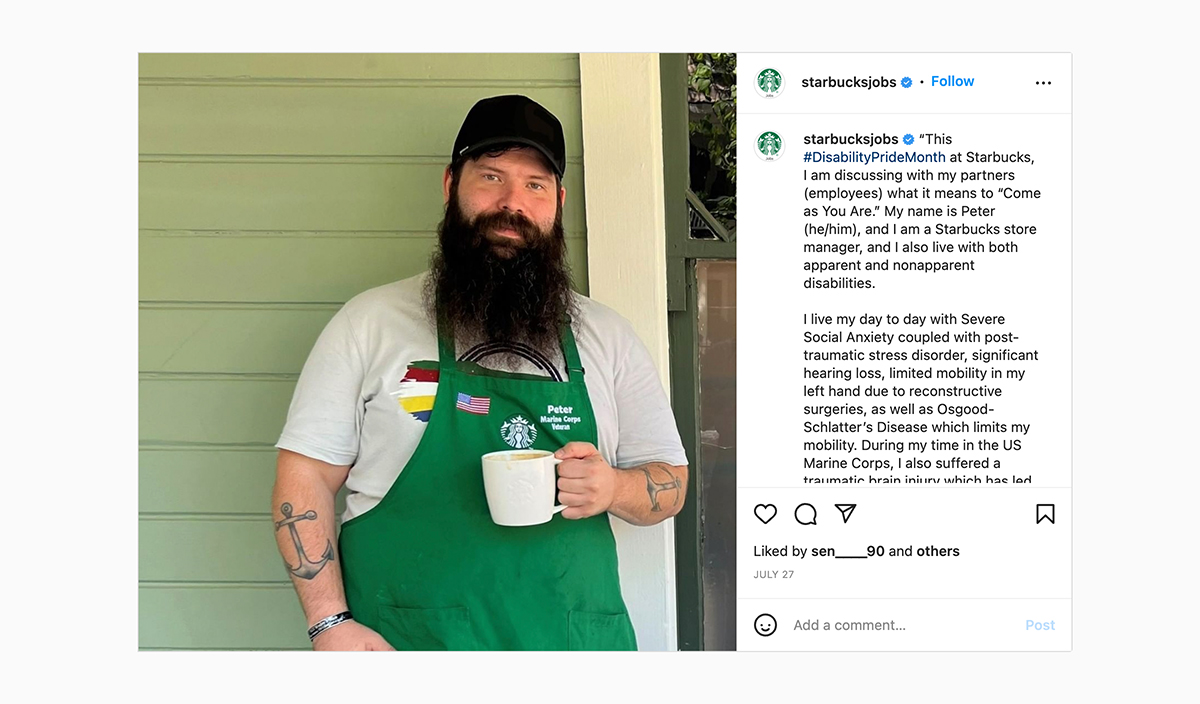 What you can learn from Starbucks

Take social media as the core of your employer branding strategy and focus on sharing the success stories of your employees on your grids. Repurpose these stories and share them consistently in every type of content, such as Instagram stories, posts, carousels, videos, and lives.
3. Nike
Although Nike has been scaling its impact for decades as a brand, its employer brand faced a huge obstacle in employee attraction when candidate appetite grew for careers at fast-growing tech firms like Amazon. Nike's employer brand was struggling with a perception bias because it was rather seen as a shoe company rather than an employer of a bright future.
To tackle this challenge, Nike positioned itself as a desired employer. Currently, the signature of their employer branding is the attraction of potential candidates by telling a story infused with their company values. And this story is so magnetic that prospects can't resist becoming part of it: 
"If you have a body, you are an athlete." – Bill Bowerman, Nike co-founder
Nike treats its employees as a family of athletes. This empowers the team to feel strong and capable of pushing their boundaries, always developing both as individuals and as communities.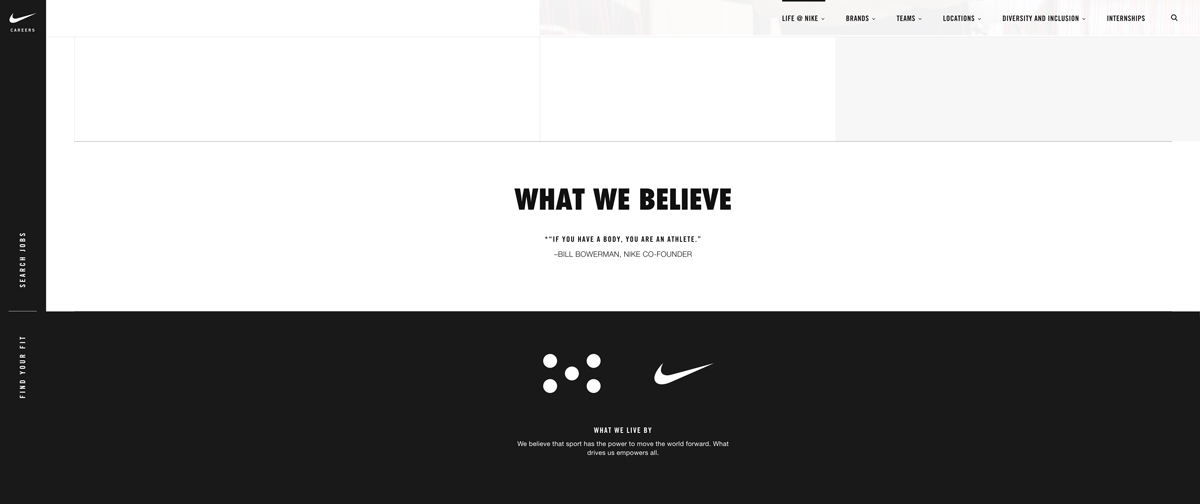 What you can learn from Nike

Build a brand story that allows your team members to identify themselves with uplifting characters, such as Nike's athletes. 
4. Heineken
Heineken strives to maintain its international reputation, so they place great emphasis on constantly developing their employer brand.
Being one of the leading brewing companies in the world, the Amsterdam, Netherlands-based employer knows that employer brand success requires more than a few compelling headlines. In 2016, they drew the attention of the world to themselves with their "Go Places" campaign, which they updated in 2019. In a series of videos and an interactive digital interview on their website, Heineken employees tell their stories about working in different positions and places around the world. The campaign showed that Heineken's brand is truly built on the unique personalities and ambitions of their employees. Applications after the campaign grew by 56%, according to Marketing Week.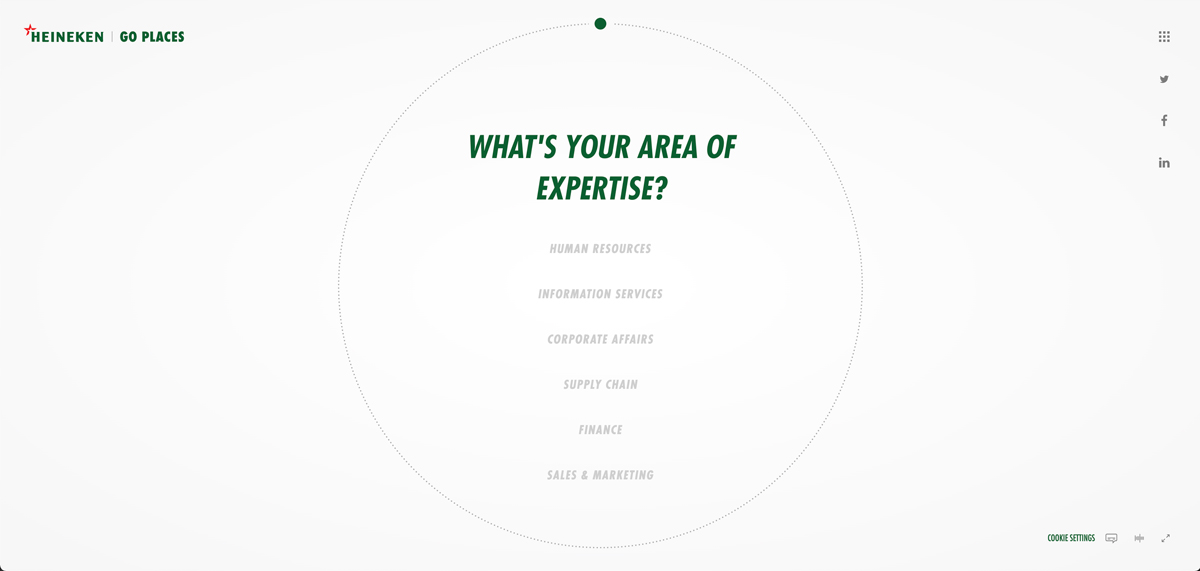 What you can learn from Heineken

No matter for how long you've been in the game; if you want to hire the best, you have to invest in showing that you're proud of the people who keep your business moving.
5. Google
Each year, Google receives over three million resumes, so there's no doubt that the father of search engines has an image of the world's most desirable workplace. The organization entices candidates with an irresistible company culture that is built on collaboration and creativity, so its employees feel that they contribute to having a positive impact on humankind.
Google believes that the most powerful instrument for attracting new talent is appreciating its current employees and encouraging them to act as social advocates. And it's not just because more shares drive more engagement – it's mainly because people trust user-generated content more than any other type of content.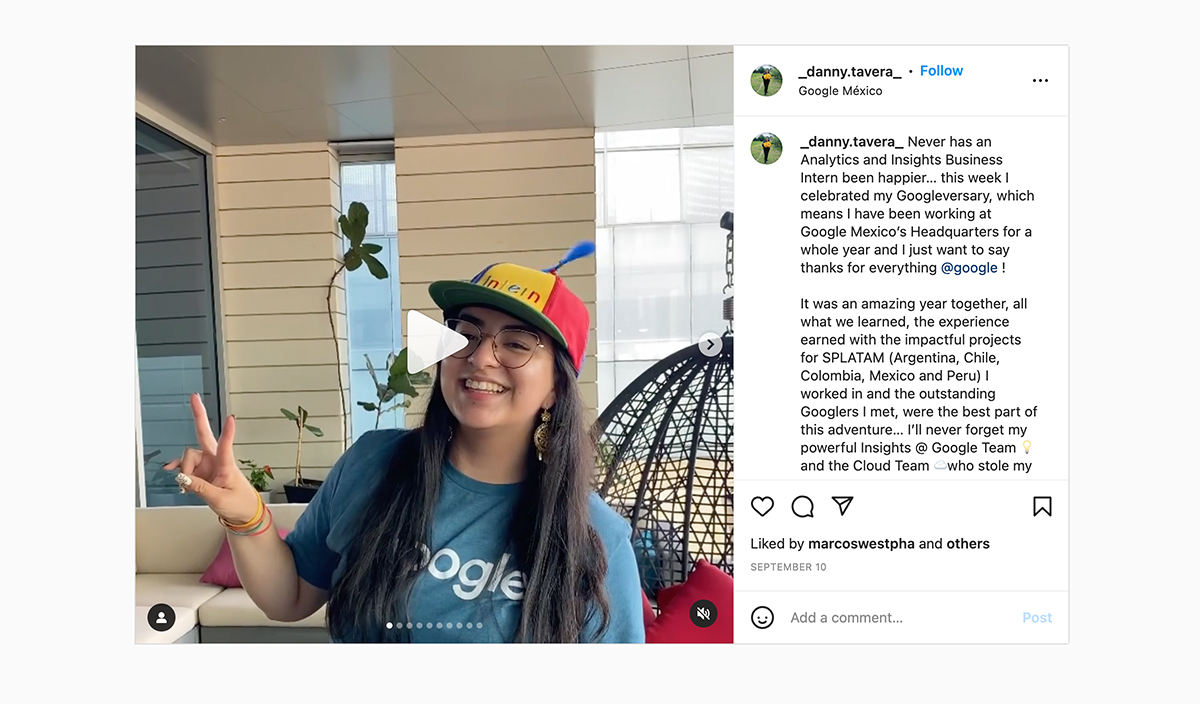 What you can learn from Google

Encourage your employees to post highlights from their workday on social media and ask them to tag your company's social media account.
---
Having a powerful employer brand, you can boost your applicant flow, improve your employee retention, and eventually, grow your business faster. Build your employer brand with Boostpoint® and start filling your applicant pipeline today.

Book a demo now!