Last updated on November 2, 2023
Meta closed its popular Jobs boards platform last month, so you might be wondering:
'How does that impact my talent acquisition strategies?'
As a result of this decision, you will no longer be able to post your jobs within Facebook Jobs. So if you've been utilizing this tool, you should definitely review your recruiting tactics on Facebook now.
At Boostpoint, our goal is to empower you to make the most of modern recruiting and build workplaces in which everybody thrives at what they do. So let's see why Meta said goodbye to Jobs and how you can still leverage Facebook for hiring.
Why did Meta close down its jobs section?
As we reported earlier, the social media giant announced it would close the Jobs feature by February 2023, without any explanation offered. However, there are some possible reasons you can think of. Speaking of job-related changes, many users have been wondering, 'What happened to jobs on Facebook?' It's an intriguing question that has left many seeking answers.
Perhaps

Meta

is striving to focus more on expanding its user base instead of encouraging people to hire.

It is also a realistic suggestion that

Meta

saw a loss in revenue as

Facebook Jobs

was a free feature.

Meta

faced corruption scandals and mismanagement problems over the past few years.
Why was Facebook Jobs so popular?
Meta launched Jobs in 2017, allowing employers to post their open positions under their Facebook business pages.
It was an innovative and cost-effective way of attracting applicants. Through Facebook's robust audience, you could get in front of more prospects organically than anywhere else. Especially for younger generations, since they were the ones who connected with Facebook Jobs the most.
There are still ways to leverage Facebook specifically for recruiting
The loss of organic recruitment marketing through Facebook Jobs is not as huge as you may think.
Organic Facebook job postings have never driven as many leads as paid Facebook ads. And fortunately, you're not alone in embarking on a new journey to paid media advertising. Since Meta announced its decision last year, more and more people started exploring ad opportunities on Facebook and Instagram.
Facebook boosted posts vs. ads: what's best for your hiring campaign?
Once you make the decision of leaning into a paid Facebook strategy, you'll need to decide between Facebook boosted posts and Facebook ads.
While both paid advertising solutions add a lot to the success of recruitment campaigns, there is a crucial difference:
Boosted posts won't drive actual conversions. Facebook ads, however, will.
Here's why:
Boosted posts

are regular feed posts that you pay to reach a broader Facebook audience after posting, outside your followers. You basically buy views when you boost a post. Boosted posts don't offer as many targeting options as ads. A job posting can reach hundreds of people, but you can't be sure that all of them will apply for your roles.

Facebook ads

are the most powerful ways to attract qualified leads through Facebook and make them take action. Using Facebook ads to recruit, you can easily accomplish a specific hiring goal thanks to their

sophisticated targeting capabilities, conversion pages, and follow-up possibilities

.
The bottom line is that boosted posts are perfect for building brand awareness by gaining more visibility but Facebook ads is the tool that will help you find the employees you need. 
Note: Instagram ads are also run by Meta and use the exact same advertising manager, the Facebook Ads manager.
How much Facebook ads cost?
The average cost per click for your Facebook Ad campaign will depend on several factors.
Factors that affect Facebook Ad costs:
Overall account spend

Campaign objective

Daily budget

Conversion

Return on ad spend (ROAS)

Average bid per ad 
Do you need a Facebook business page to run ads? 
To run Facebook ads, you must have a Facebook business page. Your ads will run on behalf of your Facebook page but they won't show on your profile.
It is also recommended to have an Instagram business account but not required. If you don't have an Instagram profile linked to your Facebook page, your ads will still be posted on Instagram on behalf of your Facebook account.
How can you launch a specific ad?
To reach your targeted ROI on Facebook ads, you must master the Facebook Ads Manager platform.
With Boostpoint®, you can easily launch high-performing ads that attract both active and passive candidates to your job openings. Our platform combines data-based ad optimization and Meta's targeting algorithms, helping you hyper-target the people in a specific area who meet all your criteria so you can be sure that only those prospects will see your ads who are a great match for you.
---
Want to leverage the power of Facebook for hiring? Let Boostpoint® turn your open positions into highly-effective hiring campaigns on Facebook and Instagram.

Book a demo now!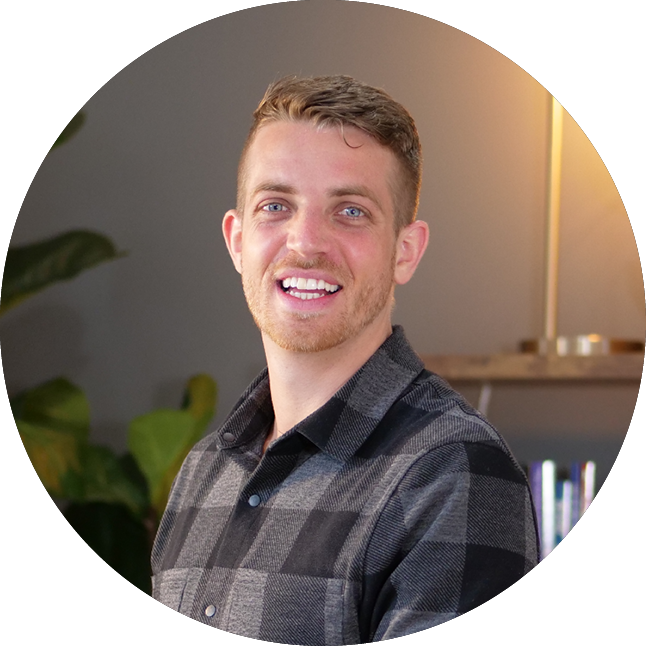 Sam Beiler
As the CEO and Co-founder of Boostpoint, Sam dedicates himself to empowering organizations in creating successful workplaces where team members can truly flourish in their strengths. He tirelessly works with this team to provide talent acquisition professionals with cutting-edge recruitment marketing tools that enable employers to attract top-tier talent faster.