Last updated on November 2, 2023
The current hiring crisis has affirmed that advertising positions on job boards like Indeed alone is no longer enough for finding the right employees. Attracting TOP talent, qualifying applicants, and engaging candidates became a priority over the past two years, and recruiters realized that they can't reach these objectives with job boards only.
The hiring process has been changing over the past decade due to the rapid revolution of technology, but COVID-19 issues and lock down stress triggered a massive reallocation of the employee mindset: the people who felt their jobs had no meaning or weren't flexible enough, didn't want to go back to work. And the robust number of 4.5 million employees who voluntarily quit in November suggests that they won't jump on the first job offer.
The same reason brought along a tremendous shift in candidate behavior too. Today, the best candidates, including Millennials, the largest segment of the workforce, will only consider joining your team if you can prove that you understand them. And that's where social media advertising steps in. 
Let's see how Facebook and Instagram ads can fill in the hiring gap that job boards won't!
Casting the widest net for candidates
Job boards will never provide you with as high job visibility as social media. You can access 175 million resumes on Indeed worldwide, but with 2.89 billion users, Facebook allows you to get your job adverts in front of the largest pool of candidates. 
Facebook and Instagram ads are designed to make users take action by converting qualified leads into customers. As a recruiter, you can attract high-quality applicants with Facebook and Instagram ads and convert them into ideal employees.
But how does it work?
Facebook ads have a sophisticated targeting ability that shows your job ads to the users who might be perfect matches for your business. And it can happen that none of them are active on a job board. But you can hook their attention while they hang out on Facebook, so they may consider your offering. 
By contrast, Indeed narrows your candidate attraction options because you can only choose from applications submitted by their users. Can you imagine how many passive job seekers might you fail to catch if you only use Indeed? 
Plus, with organic Facebook and Instagram ads, you can gain momentum as an employer brand. It takes a lot of effort, but by engaging people with various social media campaigns, you can build long-lasting followers. Resonating with your employer image, they will likely apply for your positions in the future. Job boards, on the other hand, don't give you the opportunity to grow an audience or expand your network.
Better candidate sourcing
While you can use a resume search tool on Indeed to contact jobseekers, you can be far more effective in candidate sourcing with Facebook and Instagram ads. 
Boostpoint® leverages this ability to help you create hyper-targeted audiences based on their demographics and interests. You can be certain that you hook the attention of your ideal candidates, so you don't have to download hundreds of resumes and create hiring spreadsheets. Avoid the painful part of the recruiting process and focus on your target. 
Effectively qualifying candidates
On job boards like Indeed, people tend to apply for positions even if they lack the skills employers need. But it won't necessarily turn out until the end of the hiring or the onboarding process. And hiring the wrongly qualified candidates can cost your business thousands of dollars.
This problem can be resolved by the right qualifying strategy. After you capture the attention of your prospects with Facebook and Instagram ads, the next step is to qualify them. Using Boostpoint®, you will be able to decide whether your candidates should be called in for the first interview by asking 3-5 targeted questions. This powerful process is short, so your applicants will know that you appreciate them, and you will save your business a lot of time, keeping your hiring campaign on track.  
Personalized candidate experience
Another key benefit of Facebook ads that Indeed can't provide is a personalized candidate experience: the way your candidates perceive you as an employer, optimized around their preferences. 
The first impressions your prospects have when encountering your business affects their decision when they apply for your positions. 
Of course, a well-written job description on Indeed that reflects your employer brand identity can facilitate sympathy in your potential candidates, but you need more to make the candidates feel supported. It is essential to build a connection with them at the beginning stages. Ensure your candidates that you listen to them before the first interview. If you think about it, Indeed doesn't have a solution for that, but Facebook ads let you create a personalized candidate experience in two ways:
Conversion pages

: Facebook paid ads drop your prospects to conversion pages that you can customize to reflect your brand personality the most authentic way,

connecting

your business with them quickly. This is where you can persuade them to take action and apply for your job posting.

Automation

: It may surprise you but chatbots can add the human touch to your candidate experience your prospects need. Using automation, you can engage them quickly, so they will feel that you value them. With the Boostpoint®

fast follow-up automation

, you can connect with your applicants in an instant and manage all of them on one platform. Inform them about their status and answer their questions quickly.
---
Would you like to explore new recruiting methods? Let Boostpoint® find the employees you need with the power of Facebook and Instagram ads, and connect with them in an exceptional way. Book a demo today!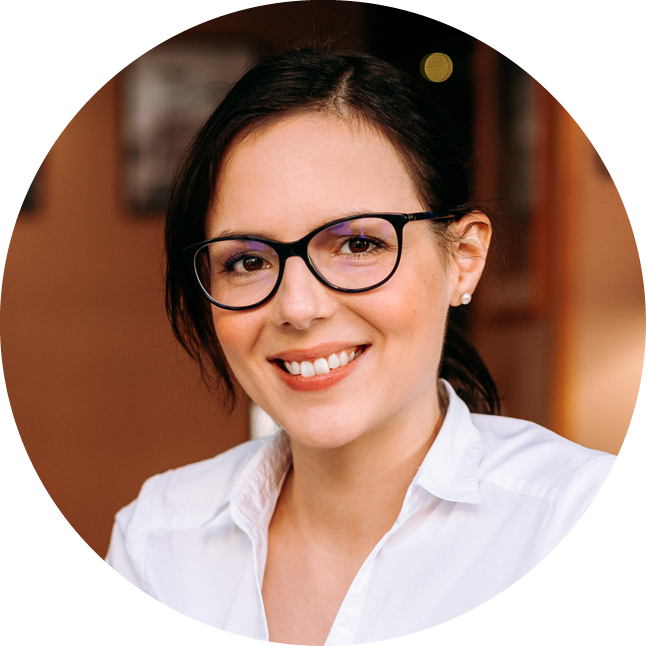 Adrienn Herendi
Adrienn is a Content Strategist at Boostpoint, leveraging her extensive experience in writing for the recruitment industry. With her passion for crafting unique, engaging and informative content, she is on a mission to build a community where Talent Acquisition teams thrive and succeed.