Last updated on November 2, 2023
'Why can't I find workers even as millions are unemployed?', hiring professionals keep asking themselves these days.
The answer is quite complex yet very simple: the labor market changed, and you may be hunting for prospects in the wrong place.
The problem
Although the mass resignation of employees has left an ocean of jobs unfilled, businesses – especially small businesses – are not seeing crowds of candidates knocking on their doors. Only half of the people who lost their jobs due to COVID-19 issues are looking for employment again.
As a result, recruiters are struggling to increase their applicant flow and fill their positions with skilled workers, across industries. 
What generated the hiring crisis?
Lockdown stress and pandemic-related changes in behavior triggered a rapid reallocation of the employee mindset.
A great number of people found that their jobs had no meaning or that their work wasn't appreciated enough. This is entwined with a deep, instinctive realization that you only have one life to live. In other words, you shouldn't waste a minute on a job where you see yourself stuck. 
Thus, many of those who were considered valuable assets to their employers before the virus disappeared from the workforce scene. So, these people are not actively looking for a job on sites like Indeed, because:
They don't know what to do with their careers, so they wait out.

They are changing careers.

They are going into business pursuing their dreams, or because they don't want to be employed ever again.

They might consider an appealing job offer, but the chance of being bothered by job search fatigue, which they know already, freezes them out.
Candidate expectations are higher than ever before
The pandemic was also a catalyst of new candidate expectations which put job seekers in the driver's seat.
After employees experienced the safety and comfort of working remotely, they wanted more flexibility in new roles.
When they saw that there was a labor shortage and they didn't have to jump on the first job opportunity, they realized that they had the power to pick the highest-paying job with smart benefit packages at an organization backed by a culture they can resonate with.
These expectations completely changed the game of talent acquisition in a heartbeat. Naturally, the job postings that did not meet these expectations failed to make candidates hit apply, so hiring professionals had to revamp their recruitment strategies.
The solution
So, after finding the reason behind the hiring gap, you certainly want to know what you can do about it.
The secret to hiring the people you need is attracting the best talent.
Let's see how you can achieve that.
Be the best option
Build a strong employer brand and make sure your prospects see your organization as the only workplace they want to work at.
Offer the most competitive pay possible, meaningful benefits, and flexibility so they will know that you care and their future on your team will be bright. This will help you earn their loyalty and bond with your organization.
Use targeted recruiting
Targeted recruiting is a strategy that is built for attracting prospects in specific places, or with certain skills and experience. This method uses data and analytics to target real matches and is currently essential to the success of every hiring campaign. 
Be sure that targeted recruiting is an element of your recruiting practices, so you will only invest time and money in candidates who are perfect fits.
Leverage social media advertising
If they are not going to come to you, let's go to them. It has been proven over the past 2 years that traditional recruiting techniques like posting jobs on sites like Indeed and alone are not enough for hiring success, but social media advertising, especially Facebook and Instagram ads, allows you to gain visibility and earn the trust of your future employees.
81% of the North American population has an active Facebook account, so you can reach the most candidates in history through the social media giant.
Facebook and Instagram users spend an average of 3 hours engaging on the platforms daily. Therefore, you have more time than anywhere else to capture their attention and impress them.
Another huge advantage of recruiting with Facebook and Instagram ads is the ability to target passive job seekers. While both active and passive candidates can be your potential employees, data show that passive job seekers can have a 120% more positive impact on your business. Although it may seem impossible to find them as they are not registered on job boards, you can easily reach them on Facebook while they are scrolling through their feed. 
---
Boostpoint® is a new platform that pairs targeted recruiting with Facebook and Instagram ads, helping you find the workers that you've been looking for. Book a demo today and let our proven formula make your hiring process more effective.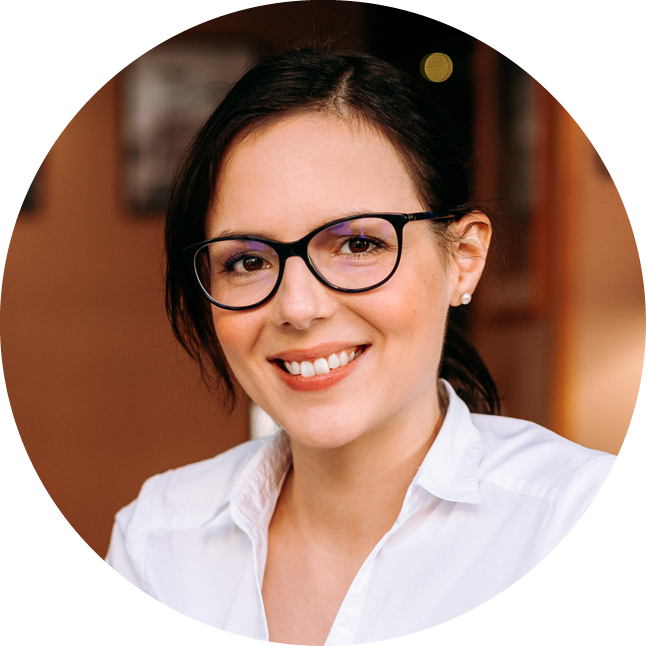 Adrienn Herendi
Adrienn is a Content Strategist at Boostpoint, leveraging her extensive experience in writing for the recruitment industry. With her passion for crafting unique, engaging and informative content, she is on a mission to build a community where Talent Acquisition teams thrive and succeed.