Last updated on December 8, 2023
Today, more than 50% of employees are open to new job opportunities, even if they aren't actively searching. This underscores the growing importance of staying up to date with the latest trends to attract qualified candidates.
As we approach 2024 and you're preparing for new budgets, we've conducted an analysis to identify the essential recruitment marketing strategies you'll need for effectively navigating the challenges and opportunities in the upcoming year. This will help you plan ahead and allocate your efforts wisely.
Let's dive in!
Reflecting on 2023: Key trends that defined recruitment marketing
In 2023, recruitment marketing witnessed a dynamic shift driven by several key trends:
The integration of advanced technologies, such as AI and machine learning, became more prevalent in the recruitment process, streamlining content creation, candidate sourcing, and selection.

Remote work and the acceptance of hybrid work models continued to shape recruitment, necessitating flexible strategies for attracting workers.

Employer branding gained even more importance, with companies emphasizing their values and corporate culture to stand out in a competitive job market.

Social media recruitment also thrived, with platforms like Facebook, Instagram, and TikTok becoming powerful tools for reaching diverse talent pools.

Plus, Diversity & Inclusion initiatives took center stage, with organizations focusing on building more inclusive workplaces and reflecting the increasing importance of these values in recruitment marketing.
2024's recruitment marketing outlook
Technology, social media, and employer branding will remain a driving force in shaping upcoming trends in 2024, building on its pivotal role in the past year. As we are transitioning into a more tech-driven recruitment industry, recruiters will be increasingly relying on virtual tools and support systems to enhance their operations in 2024. 
Must-implement recruitment marketing trends for 2024
Let's explore key elements that can assist recruitment teams in staying current and well-informed about the evolving landscape of talent acquisition.
AI for Recruitment 
AI is now a game-changer in the world of hiring. In the U.S., a whopping 83% of employers are harnessing the power of AI-driven tools to discover future talent and streamline their recruiting process. So, as we look to 2024, embracing AI is paramount for staying ahead in the recruitment game.
AI-driven algorithms, combined with human creativity, are your secret to reclaiming hours of manual labor and supercharging your productivity as a Talent Acquisition professional. One of the standout feats of this technology in recruitment marketing is the use of generative AI for crafting content. This makes AI an indispensable tool for recruiters, with the potential to transform the way we create unique recruitment marketing materials while elevating the candidate experience.
Take, for instance, Boostpoint Create.AI – our new cutting-edge Writing Assistant designed especially for Talent Acquisition teams like yours. Our tool simplifies the content creation process and generates all the content you need to promote your open positions. From job descriptions to social media posts, with just a few clicks. The content you write with Boostpoint Create.AI is truly one-of-a-kind, and you can customize your content using various writing tones to make sure it captures your targeted candidates. This empowers you to communicate directly with the aspirations and skills of your ideal candidates so that you can attract the top-notch employees you're seeking.
Social Media Recruiting
Social media recruiting will be the most powerful tool for maintain a constant applicant flow in 2024. From building an enduring employer brand presence to using targeted ads to quickly fill out open roles, social media provides modern Talent Acquisition teams with the solution for every recruiting need.
The lines between personal and professional life are blurring. People spend an average of 3 hours per day engaging on social platforms. That's where they communicate, entertain themselves, and explore new things, so platforms like Facebook, Instagram, and TikTok are more effective in helping recruiters reaching passive job seekers than job boards alone. So, whenever you say, 'I wish we could attract more passive job seekers', through social media, it can come true.
With social media recruiting, you get to add a human touch to your employer brand by leveraging the power of brand messaging, visual and audio effects, and social interaction. Share employee stories, give a peek into your workplace, and show how you're involved in the community. This storytelling creates a magnetic pull for potential candidates that job posting on Glassdoor or ZipRecruiter cannot provide. If you haven't hopped on the social media recruiting train yet, it's time to get on board before your competition leaves you in the dust.
Not sure where to start? Boostpoint has you covered. Our cutting-edge social media and text recruiting platform turns your open positions into hyper-targeted social media ad campaigns and connects you with your candidates with SMS automation. Get your jobs only in front of the people who are great fits and engage them in real time. Effort-free. Book a demo with us now!
Employer branding
In 2024, the best candidates will only consider a job opportunity at your company if you can convince them that you're not just an option. You're the best option. This underscores the significance of continuously developing your employer brand.
The way people search for new job opportunities has undergone a transformation. Unskilled job seekers often lack traditional resumes, while skilled professionals have grown weary of marathon-length application processes.
Picture this: A world where candidates are on the lookout for something more, something that aligns with their values, aspirations, and individuality. They want an employer who "gets" them, who speaks their language. That's why recruitment marketing will be inevitable for a successful brand in 2024. It will allow you to shape and broadcast your brand story with authenticity and captivate the attention of those who are genuinely aligned with your values and vision.
4 steps to build a successful employer branding strategy
Define your unique employee value proposition
Identify what makes your organization unique and a desirable place to work.
Plan how to tackle Talent Acquisition challenges
Make sure you have a deep understanding of your entire hiring needs and related priorities. Create a solution roadmap to your TA difficulties.
Build your employer brand voice
Your employer brand voice, expressed through carefully chosen words, is essential for effective connections with the right candidates and building trust with your current and future team.
Promote your employer brand
Use various channels to communicate your employer brand, including your company website, social media, job listings, and employee testimonials. Create engaging content that reflects your workplace culture, values, and employee success stories.
If you leverage the most effective recruitment marketing strategies, you can ultimately fortify your employer brand and attract the perfect candidates.
Recruiting videos
Recruiting videos are the future of recruitment marketing. These videos are short and compelling, a dynamic way to bolster your employer brand while optimizing your cost per lead. Their unmatched ability to engage candidates makes them a standout choice among content types. We have found that thanks to the visual experience combined with the audio component, these videos outperform any other type of recruitment content. A staggering 75% of leading companies harness the potential of recruitment videos to supercharge their candidate pool.
The beauty of these videos lies in their versatility. From job openings and team introductions to a day in the life of your company, recruiting videos offer a multifaceted approach to showcasing your company culture and fostering a more personal connection with candidates, resulting in a surge of applicants for your pipeline. A proven strategy for attracting more candidates is to capture their attention with an audio and visual component that outperforms just textual content. With Storykit, you can easily create videos to promote your open roles by converting your text directly into video.
If the young generations like Millennials and Gen Z are within your target, TikTok video ads should be your top choice in 2024. On average, users spend 95 minutes per day on TikTok, providing you with a prime opportunity to reach individuals who might not be active on traditional job boards. Surprisingly, data reveals that 40% of Gen Z favors TikTok over Google for their searches, making this platform the primary source of information.
Related: Why TikTok Ads are the Future of Recruitment Marketing
Diversity, Equity, and Inclusion
In 2024, Diversity, Equity, and Inclusion (DEI) initiatives are indispensable for your recruitment marketing success. They draw in a diverse, high-quality talent pool, meeting the expectations of modern job seekers. Simultaneously, they enhance your reputation as an inclusive employer, so you can broaden your appeal to candidates seeking an equitable and welcoming work environment. This paves the way for sustained success in today's dynamic job market.
To effectively implement DEI initiatives in your recruitment marketing strategy, foster diverse hiring teams, eliminate biased language from job descriptions, and diversify your sourcing strategies to reach candidates from various backgrounds. Complement these efforts with training programs designed to heighten awareness of biases and foster an inclusive culture. Showcase your commitment to DEI on your website, social platforms, and in your content. Additionally, setting measurable objectives and holding teams accountable for achieving DEI goals ensures continual progress towards a more inclusive and diverse workforce.
Wrap-Up
In navigating the ever-evolving landscape of recruitment marketing in 2024, focus on adapting to change and implement the latest recruitment trends that we explained above. The recruitment field is marked by its constant transformation, and staying ahead requires embracing new strategies and technologies. From the role of AI in streamlining hiring processes to the power of employer branding, recruitment marketing is undergoing a revolution, and those who are quick to evolve are reaping the rewards.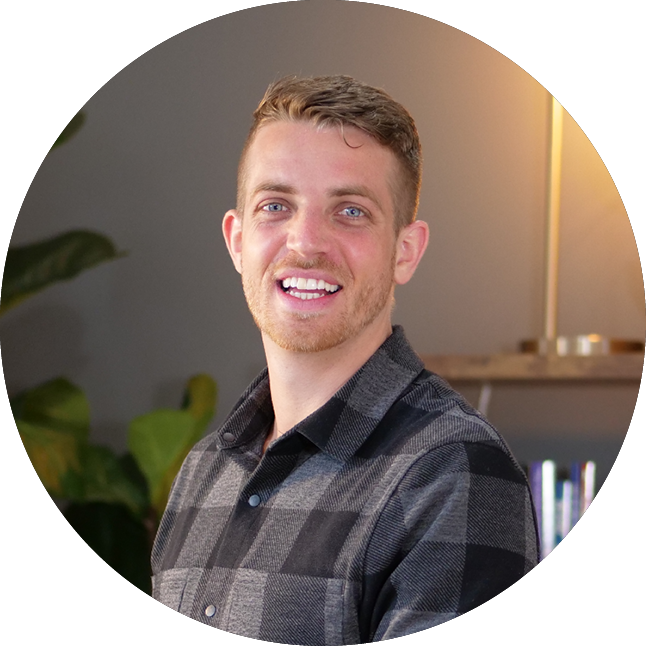 Sam Beiler
As the CEO and Co-founder of Boostpoint, Sam dedicates himself to empowering organizations in creating successful workplaces where team members can truly flourish in their strengths. He tirelessly works with this team to provide talent acquisition professionals with cutting-edge recruitment marketing tools that enable employers to attract top-tier talent faster.