Last updated on November 2, 2023
As a talent acquisition professional, you already know that passive job seekers are critical for your company to stay competitive. Being employed, they are presumably delivering value in their roles and have a positive employment record. However, as they are not actively looking for a new job, so enticing them to make a career switch can be an uphill battle. But with modern recruiting strategies, you can attract passive job seekers like never before.
Why recruiters should focus on passive job seekers
They are driven
Compared to active job seekers, passive candidates are more motivated. In fact, 120% of them are likely to want to contribute to the success of their employer. You can build a stronger team and boost performance for your organization by hiring more passive talent.
More experience, higher ROI
Having at least one employer in their work history, passive job seekers are trained workers and they usually have the required experience to start working for your company. Consequently, hiring them would require less time and money, so you can expect a faster return on investment.
"Not desperate" is their signature
Another huge advantage of hiring passive job seekers is that they are not desperate. As they are not pursuing a new job to meet their bills, they can carefully weigh the pros and cons of their career perspectives. This means that their decisions are less income-oriented. Therefore, when they say yes to your open roles, you can be sure that they accept your offer not because they need to, but because they want to, so you can expect them to stay at your company longer.
Transparency is their best friend
Passive job seekers tend to be transparent. Getting a new job is not a priority for them, so they won't be tempted to stretch the truth about their work experience. They won't exaggerate their resumes to impress you.
Now let's take a closer at the most effective recruiting strategies you can use to attract passive job seekers!
Leverage social media
73% of the workforce are passive candidates. So 7 people out of 10 who might be best fits aren't on the radar. They don't register with job boards like Indeed and the majority of them will ignore automatic emails from job sites with "a new job matches your job preferences" subject lines.
How do you reach them then?
When they don't come to you, the best strategy is to go to them. And that's where social media steps in.
Social media provides the highest job visibility. 81% of the North American population has an active Facebook account. And the U.S. tops the list with 110 million Instagrammers. Both Facebook and Instagram users spend an average of 3 hours per day hanging out on these platforms. So you can get in front of the most passive job seekers easily while they are scrolling through their Facebook and Instagram feeds.
Facebook for hiring passive job seekers
Facebook advertising is the most effective recruiting tool for attracting passive job seekers. Facebook and Instagram ads are designed to reach super-sophisticated targets, and generate and convert qualified leads.
Boostpoint® uses hyper-targeted audiences in specific areas to get your job ads only in front of the people who are great fits. As compared to Indeed, Boostpoint® users reported a 66% lower employee acquisition cost and a 33% higher applicant flow. 
Enhance your employer brand
A strong employer brand is vital for attracting passive job seekers because it's your number one tool for building trust. 
If passive job seekers come across your organization online or hear stories from your current employees that depict a workplace they can resonate with more than where they are working, they may consider starting a career at your company.
Invest in an employer brand that reflects a friendly and approachable image so if passive candidates check your company out after they see your job ad, it will make them think, "I want to work there!"
With Boostpoint®'s "stop-the-scroll" creative ads, you can showcase the value of your employer brand and stun passive job seekers.
Create mobile-friendly job applications
A mobile-friendly applicant experience is the secret to converting more passive job seekers into interviews.
Technology has changed how we communicate. Our attention span has shortened and cells have become our inevitable instrument for life from entertainment to tackling work challenges. It's convenient because it's just within reach. Candidates are looking for the same experience during a job application they get when using their phones for multi-tasking.
Make sure your job applications are easily approachable and visually appealing on smartphones. The Boostpoint® Quick Apply Experience guides your candidates through the entire application process solely on mobile. Passive candidates will love that they can apply with only a few taps without ever leaving the Facebook app. 
Shorten your application process
The use of social media platforms such as Facebook or Twitter has made people accustomed to instant communication and shorter response times. And one major obstacle in attracting passive candidates is that application processes in general are too long.
Applications often take several stages, including filing out personal information pages, answering long questions, and writing cover letters. When you're not looking for a job but apply for one anyway because you're curious and realize that half an hour has passed and you're not even halfway there, you just leave the page, right? But if it had been short, you may have got an interview.
So, remember this: job applications should be easy to fill out. 
Boostpoint® allows you to create quick, simple, and straightforward job applications so you can make a terrific first impression so passive candidates will feel it was worth spending a few minutes applying for your positions.
Invest in engagement
Engagement indicates the level of employee appreciation, enhancing the interest level of candidates.
Nurturing your candidates by actively engaging with them builds trust and spreads the word about your organization to other potential candidates. If you ensure that candidate engagement is a part of your recruitment process, the number of applicant dropouts will decrease.
Provide your candidates with an engaging application experience that humanizes your image and makes them feel that you care about them. Boostpoint® helps you achieve just that. Using our high-performing conversion pages and automated SMS workflows, you'll be able to bond right away with your passive candidates, so you can 2x your applicant-to-interview ratio.
---
Want to learn more about how Boostpoint® can help you hire passive job seekers? Book a demo now!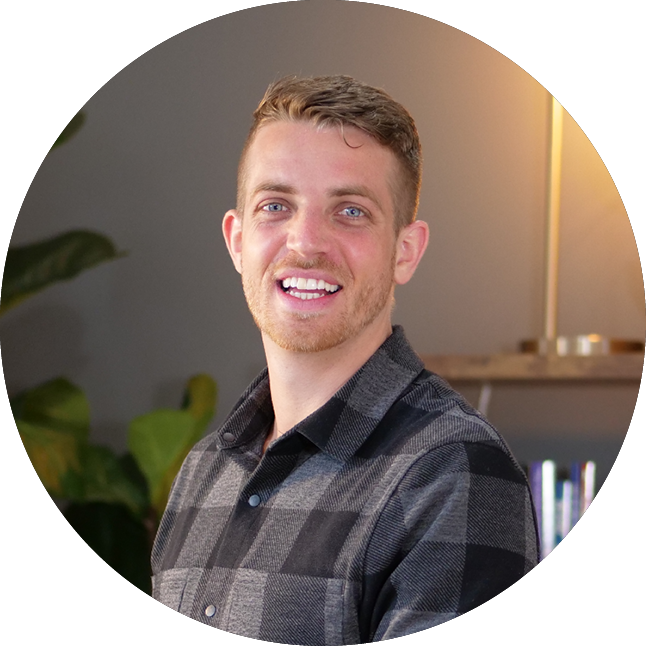 Sam Beiler
As the CEO and Co-founder of Boostpoint, Sam dedicates himself to empowering organizations in creating successful workplaces where team members can truly flourish in their strengths. He tirelessly works with this team to provide talent acquisition professionals with cutting-edge recruitment marketing tools that enable employers to attract top-tier talent faster.